Please help support the Free Board by visiting our sponsors,
UPGRADE YOUR SMYW MEMBERSHIP!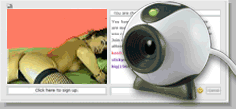 Mudek
---
---
Show Me Your Wife: TODAY'S PICTURES: TODAY'S PICTURES-CLICK HERE TO POST: Mudek
---
By Ztolp on Saturday, October 03, 2020 - 10:01 pm: Edit Post

Shelley, from Oak Creek wisc.
I will SUCK your cock dry
---
By Whatadoggie on Sunday, October 04, 2020 - 2:27 am: Edit Post

Sexy! More please!



---
By Radbrad on Wednesday, October 07, 2020 - 12:11 pm: Edit Post

I want to spurt a load on her blonde bush!