Please help support the Free Board by visiting our sponsors,
UPGRADE YOUR SMYW MEMBERSHIP!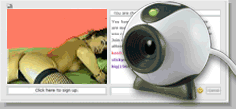 Cucumbers
---
---
Show Me Your Wife: TODAY'S PICTURES: TODAY'S PICTURES-CLICK HERE TO POST: Cucumbers
---
By Dellab on Monday, November 02, 2020 - 3:39 pm: Edit Post
---
By Willilearn on Friday, November 20, 2020 - 1:13 am: Edit Post

It's nice to see someone enjoys their vegetables! Would love to see more of you "eating" your food, please.