Please help support the Free Board by visiting our sponsors,
UPGRADE YOUR SMYW MEMBERSHIP!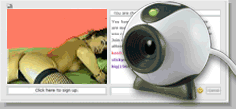 COVID SUCKS
---
---
Show Me Your Wife: TODAY'S PICTURES: TODAY'S PICTURES-CLICK HERE TO POST: COVID SUCKS
---
By Iltep on Thursday, November 26, 2020 - 9:48 pm: Edit Post

A Cruise I had scheduled in September was cancelled. A Cruise I was very interested in (January) was also cancelled.

Please join in and post some of your cruise photos.

Here is one from back in the day, when Carnival still had a "boobie" deck.
---
By John01 on Friday, November 27, 2020 - 5:34 am: Edit Post

Lovely view...bet that was a fantastic cruise!



---
By Radbrad on Monday, November 30, 2020 - 3:33 pm: Edit Post

Nice rack!