Please help support the Free Board by visiting our sponsors,
UPGRADE YOUR SMYW MEMBERSHIP!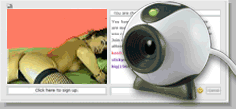 Take turns
---
---
Show Me Your Wife: TODAY'S PICTURES: TODAY'S PICTURES-CLICK HERE TO POST: Take turns
---
By Benz1010 on Friday, December 04, 2020 - 7:58 pm: Edit Post

I want to watch guys line up and take turns filling my wife full of cum.


---
By Whatadoggie on Saturday, December 05, 2020 - 5:44 am: Edit Post

Where does the line start? Like to fill her & make her smile from the cum on her face!



---
By Boici on Sunday, December 27, 2020 - 7:19 am: Edit Post

lovely photos. What great ass cheeks!