Please help support the Free Board by visiting our sponsors,
UPGRADE YOUR SMYW MEMBERSHIP!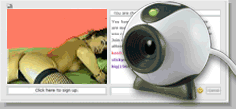 Slutwife 4BBC
---
---
Show Me Your Wife: TODAY'S PICTURES: TODAY'S PICTURES-CLICK HERE TO POST: Slutwife 4BBC
---
By Hotslutwife on Tuesday, March 02, 2021 - 7:23 pm: Edit Post

Married Toronto Italian Hotwife Lina LOVES to play with HUNG THICK BLK COCKS while Cuckold hubby LOVES to watch, Jerk off & lick my creampied Pussy & Ass all CLEAN. BLK GUYS 9"+ & THICK!


Most of the time I have Cuckold hubby Locked in his chasity Cock cage, while I'm out with my date!


Love Lina
---
By John01 on Wednesday, March 03, 2021 - 5:04 am: Edit Post

Fantastic beautiful hot and sexy Lina!!



---
By Whatadoggie on Thursday, March 04, 2021 - 1:40 am: Edit Post

My BWC would like to slam all her holes!



---
By Hotslutwife on Monday, March 22, 2021 - 10:09 am: Edit Post

Thk You Guys!!! Love you!! Keep those big cocks nice and hard and jerking off to me guys email me so we can chat and if you guys know me please don't be shy
!

Guys if you're WELL HUNG and you want to fuck me in front of my CUCKOLD hubby Enzo don't be shy to contact me!
Guys if your in the Toronto/GTA & HUNG 9"+ PLZ contact us!
Slutwifelina at Hotm_il dotcom
Love Slutwife Lina F
---
By Radbrad on Thursday, March 24, 2022 - 6:38 pm: Edit Post

Hot lady! Hot dress! Hotter pussy! and I love banging ladies in front of their poor small dicked hubby!