Please help support the Free Board by visiting our sponsors,
UPGRADE YOUR SMYW MEMBERSHIP!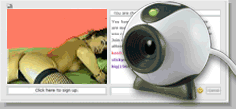 Request
---
---
Show Me Your Wife: TODAY'S PICTURES: TODAY'S PICTURES-CLICK HERE TO POST: Request
---
By Hairyw47 on Monday, May 17, 2021 - 10:55 am: Edit Post

Wife wants to hear some request to see if she can post some pics or gifs up of what you want to see. Comment your request and next post may have some of what you want. Please specify for picture or Gif in comments.



---
By Limpone on Monday, May 17, 2021 - 9:34 pm: Edit Post

Pics and gifs. Mostly nude or near so. Racy stuff would be nice. Some breasts and coochie shots. tasteful sex shots. Try hard and we will all appreciate it with many fine sexy tributes,
.



---
By Valder on Monday, May 17, 2021 - 10:03 pm: Edit Post

Hmmmm-Another someone who needs to read how the site works



---
By Vettlover26 on Tuesday, May 18, 2021 - 12:02 pm: Edit Post

It was just a matter of time till Officer Valder scolded someone again...



---
By Valder on Tuesday, May 18, 2021 - 11:31 pm: Edit Post

well---either you know how the site works or you don't.
And I'm not the only one here who says something