Please help support the Free Board by visiting our sponsors,
UPGRADE YOUR SMYW MEMBERSHIP!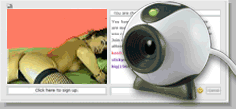 Tribute pics and video clips wanted
---
---
Show Me Your Wife: TODAY'S PICTURES: TODAY'S PICTURES-CLICK HERE TO POST: Tribute pics and video clips wanted
---
By Substitute99 on Monday, July 12, 2021 - 2:54 pm: Edit Post

Hi Folks, I am after updating my wife's tribute pics collection and am looking for men who are willing to help. Happy to send you pics if you can do this for me just drop me an email.

We can discuss what you would like to wank over and I can see what we have. Only one rule though no direct face pics as she is a teacher and really doesn't need the pics getting out to her teenage pupils.
---
By Calstreeetboy on Saturday, July 17, 2021 - 2:20 pm: Edit Post

I think you need to post a few more pics to get us going.