Please help support the Free Board by visiting our sponsors,
UPGRADE YOUR SMYW MEMBERSHIP!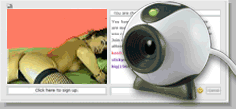 Real
---
---
Show Me Your Wife: TODAY'S PICTURES: TODAY'S PICTURES-CLICK HERE TO POST: Real
---
By Jh0005 on Friday, July 16, 2021 - 11:20 pm: Edit Post

I see photo's on these sites that appear to be revenge photo's. I have a very low opinion of someone who would betray a trust and do that. And, believe me, it takes a lot of trust to let someone take photo's of this nature.
Here is another with her knowledge and consent.
---
By Ken4678 on Saturday, July 17, 2021 - 7:13 am: Edit Post

beautiful tits pussy and body



---
By John01 on Sunday, July 18, 2021 - 4:49 am: Edit Post

...fantastic...thank you for showing your sweet and sexy beauty!