Please help support the Free Board by visiting our sponsors,
UPGRADE YOUR SMYW MEMBERSHIP!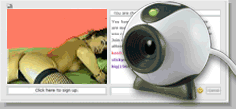 At a Club
---
---
Show Me Your Wife: TODAY'S PICTURES: TODAY'S PICTURES-CLICK HERE TO POST: At a Club
---
By Jh0005 on Tuesday, August 31, 2021 - 1:08 pm: Edit Post
Not really her thing but she will try almost anything once.
---
By Whatadoggie on Wednesday, September 01, 2021 - 2:04 am: Edit Post

Where is this club? Wish I was a member! Sexy!



---
By Ken4678 on Wednesday, September 01, 2021 - 8:42 am: Edit Post

loved to have watched that