Please help support the Free Board by visiting our sponsors,
UPGRADE YOUR SMYW MEMBERSHIP!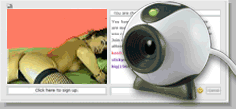 MFM Again
---
---
Show Me Your Wife: TODAY'S PICTURES: TODAY'S PICTURES-CLICK HERE TO POST: MFM Again
---
By Jh0005 on Saturday, October 02, 2021 - 12:56 pm: Edit Post
Another of MFM (My favorite model. I have been accused of reposting and I do ever so often. That is so more folks can see her. It has also been insinuated that I post 30 and 40 year old photos. Photo's of MFM are all less than 10 years old. Most are within the last couple of months. If you don't like, don't look.
---
By Limpone on Wednesday, October 06, 2021 - 6:19 pm: Edit Post

I like to look age doesn't matter. New or 40 years - all the same to me. Please show more