Please help support the Free Board by visiting our sponsors,
UPGRADE YOUR SMYW MEMBERSHIP!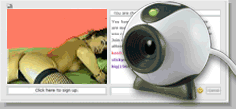 Who
---
---
Show Me Your Wife: TODAY'S PICTURES: TODAY'S PICTURES-CLICK HERE TO POST: Who
---
By Ladybird7676 on Saturday, November 13, 2021 - 8:32 am: Edit Post

who would want to fuck me and where would you start
---
By Ken4678 on Sunday, November 14, 2021 - 8:52 am: Edit Post

me me me and start by kissing licking and sucking those big tits then eat that pussy then fucking so what time do you want me to cum over????



---
By Ladybird7676 on Sunday, November 14, 2021 - 1:12 pm: Edit Post

depends how fare away you are