Please help support the Free Board by visiting our sponsors,
UPGRADE YOUR SMYW MEMBERSHIP!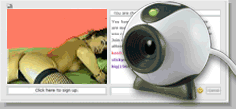 A Friend
---
---
Show Me Your Wife: TODAY'S PICTURES: TODAY'S PICTURES-CLICK HERE TO POST: A Friend
---
By Jh0005 on Sunday, November 21, 2021 - 6:27 pm: Edit Post

A good friend who loves to pose.
---
By Whatadoggie on Monday, November 22, 2021 - 3:42 am: Edit Post

What a sexy ass! Beautiful!



---
By Mnjinpa on Monday, November 22, 2021 - 11:55 pm: Edit Post

Damn! I need a friend like that
She looks great



---
By Mnjinpa on Tuesday, November 23, 2021 - 12:36 am: Edit Post

Damn! I need a friend like that
She looks great