Please help support the Free Board by visiting our sponsors,
UPGRADE YOUR SMYW MEMBERSHIP!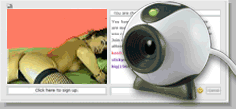 MFM
---
---
Show Me Your Wife: TODAY'S PICTURES: TODAY'S PICTURES-CLICK HERE TO POST: MFM
---
By Jh0005 on Wednesday, December 22, 2021 - 11:31 pm: Edit Post
Saw an interesting thread on another site. A prostitute fantasy. She said she would never sell it but is curious about how much someone would pay for an hour or a night. Realistically, what would you offer her?
---
By Whatadoggie on Thursday, December 23, 2021 - 5:07 am: Edit Post

$500 for a night, but she needs to submit that whole sexy body of hers!