Please help support the Free Board by visiting our sponsors,
UPGRADE YOUR SMYW MEMBERSHIP!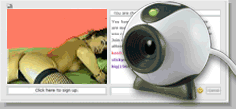 Flashing on Interstate
---
---
Show Me Your Wife: Suggestions, Comments, Request for Posts: Flashing on Interstate
---
By b (Lester) on Monday, June 06, 2005 - 11:47 am: Edit Post

My wife loves to go topless while riding down the interstate. The responses she gets from truck drivers is a trill to her. Does anybody else have a wife that enjoys doing this?



---
By slip tenn (Slipperygirl_tn) on Thursday, June 09, 2005 - 12:07 am: Edit Post

I LOVE to flash truckers on the interstate, and he loves to watch me do it!


Slip
---
By Need a female companion (Needa65friend) on Thursday, June 09, 2005 - 6:37 pm: Edit Post

I'm not a prude, and I'd love to see this myself. BUT: That kind of distraction could lead to an accident, with very sad consequences. Better do it when at a truck stop. LOL



---
By GeeTee (Vidguy69) on Friday, June 10, 2005 - 10:40 am: Edit Post

I recall a couple of years ago, traveling across Nebraska, a woman driving alone was slipping her skirt up her thighs as she passed me. We kept exchanging glances back and forth for several miles and I motioned for her to pull off at the next rest stop. She followed me into the parking lot and we chatted for a while, with her telling me how she enjoyed giving us guys a "free show" along the road. She was quite pretty, probably in her mid-30's with a nice figure. I asked her if she was willing to go further, since she'd shown me quite a bit already but she declined, saying her fantasies had been fulfilled by just flashing people.

We left the rest stop a few minutes apart and I caught up with her again down the road, as I pulled up behind her car she was flashing another trucker at the time. I flicked my headlights at her and she waved back and once I regained a position alongside her again she lifted her dress again and this time spread her legs on the car seat and rubbed her pussy with her free hand. Finally, we separated at an interchange but I'll never forget that encounter.

I've often wondered how her boldness hadn't endangered her, doing that on the open hiways with all the real perverts out there.



---
By Russ E. (Rustyatit2) on Tuesday, June 28, 2005 - 3:39 pm: Edit Post

My wife had wanted to do it for a long time , but was afraid of offending someone. One day while on the Interstate, we came on a truck had "show me all " written on the dirt on the back doors. She jumped at the chance and flashed and rubbed her tits for a few miles. we dropped back and she proceeded to strip completelyshe had me pull alongside again and laid on her back with her head on my leg and spread wide open for him. His eyes almost popped out of his head. I don't know who got the bigger thrill out of all this, the trucker, My wife, or myself. We are looking forward to another trip soon, and will be looking for more OK signs on the back ot trailers so we can flash more.



---
By Homer Fontoo (Fontoo) on Tuesday, August 02, 2005 - 1:13 am: Edit Post

On a recent road trip I convinced the wife to show some tit to the truckers. This got her hot and soon she was showing it all to the truckers. Toward the end of the trip she was laying there spread eagle with me didling her pussy for a trucker. When I heard him hit the rumble strips we said that was enough. After that we stopped in a rest area and parked our pickup by the truckers. she went in and changed into a sexy outfit and walked past several rigs. We got in the back of the truck with a topper on it and made love for about an hour. the only person that seemed to notice was the local law. he just looked over the truck and then moved on. I was thinking next time of putting notes in the mens room to check out the show!



---
By Burl (Burl) on Wednesday, October 12, 2005 - 1:45 pm: Edit Post

My wife and I frequently go out and flash truckers. Its not a thing you can do at anytime,Ive found.In a large metro area,with heavy traffic, is a bad time.We live in a rural area with an interstate a few miles from our home. We go out after 10 pm when most of the cars are not out. Most of the less skilled truck drivers are off the road by then as well.A C.B. radio is nice to have for this. You can buy a little hand held radio for about 40 bucks that is good for this. That way you dont need to mount an antennae and all that stuff in and on your car.With the handheld, its an all in one unit that you can keep in your glove box when not using it.We catch a truck that is running alone and ask him to go to channel 24. I shoot the breeze for awhile about, where you been, where you going,are you alone or a team truck,etc. After we have went a few miles I ask him if he has seen anything "good" lately. They usually reply "not in awhile". I then ask if they would like to see my wife. Never been told no! LOL! (I have a light that fits on the dash in front of her,we are in a pickup truck. A big bright dome light can attract attention from across the freeway. Dont need a cop looking over to see what we are doing.)As soon as there is no traffic for a mile or so behind us, I pull out and go up beside him. We turn on the light and let him look at her 40 DDs as long as he likes.She has flashed some cooter for a few, but mostly just her hooters. We were traveling back from Kansas City a few years ago and needed a rest area stop. We got done and was ready to go when we saw a trucker on the payphone by their lot. We pulled around and waited for him to hang up and walk towards his truck. I said, "lets flash him", she said "OK". I pulled between him and his truck wityh my window down and asked how far ot was to St. Louis. He leaned over to tell me and stuttered when he saw those big tits looking at him.You can have alot of SAFE fun flashing on the long trips if you just use your head!