Please help support the Free Board by visiting our sponsors,
UPGRADE YOUR SMYW MEMBERSHIP!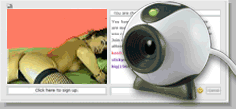 Tongue in my wifes ass
---
---
Show Me Your Wife: Suggestions, Comments, Request for Posts: Tongue in my wifes ass
---
By Georgia_redhead on Friday, July 07, 2006 - 7:38 am: Edit Post

This may be a taboo subject but I wanted to ask if women enjoy having their husband or someone else tongue their ass. I love when my wife is on all fours and her butt cheeks spread some on their own and give me acess to her ass. I get a raging hard on and then we fuck and it just adds so much to the experience. She says I am kinky. Feel free to add comments please. By the way she is the Georgia Redhead.



---
By Waldo on Friday, July 07, 2006 - 9:21 pm: Edit Post

i have just gotting into giveing rim Jobs with my girlfreind she sooms to enjoy it



---
By Sadist150 on Sunday, July 09, 2006 - 1:45 pm: Edit Post

I am with you, I love fucking my wifes beautiful ass with my tongue. I love when she reaches down and plays with herself while my tongue is burried deep in her ass. I also love when she really gets into it and starts to slam her lovely ass into my face. This is usually a sign that she soon wants my cock in her ass and wants me to fill it up with my load!



---
By Ezwife on Monday, July 10, 2006 - 1:12 am: Edit Post

I love it when he probes my ass with his tounge. I really do, it is sooo tatilizing... but, he eventually wants to put his (at this time huge) cock in my ass.

I can't, it just hurts. I want to,..

what should I do ???



---
By Ultimatexposure on Monday, July 10, 2006 - 5:20 pm: Edit Post

use Euros bodyglide. This has been a non paid solicited advertisement.