Please help support the Free Board by visiting our sponsors,
UPGRADE YOUR SMYW MEMBERSHIP!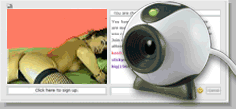 Bbc.
---
---
Show Me Your Wife: Suggestions, Comments, Request for Posts: Bbc.
---
By Meatwagon on Monday, October 30, 2006 - 6:09 pm: Edit Post

the one thing that pisses me off is the letters BBC. come on you black guys whats wrong with bc instead of bbc,not every one has a big cock no more than every white guy has a small one.at the end of the day a cocks a cock,its just that some like verity.regards to all black or white.



---
By Ezwife on Tuesday, October 31, 2006 - 10:57 am: Edit Post

I agree, any guy that thinks his BBC is special is a real turn off...



---
By Vidguy69 on Wednesday, November 01, 2006 - 9:22 am: Edit Post

I thought it stood for "British Broadcasting Company"

Then, there's that overused "MILF" thing. Why does EVERYone think their wife's a MILF? I like to call mine a "MIGTF". (MOM I GET TO FUCK)!



---
By Lindell_in_missouri on Sunday, November 26, 2006 - 7:07 pm: Edit Post

Lol I"m just a honky with a cigarette peter here.