Please help support the Free Board by visiting our sponsors,
UPGRADE YOUR SMYW MEMBERSHIP!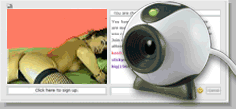 Eureka Springs Ar.
---
---
Show Me Your Wife: Suggestions, Comments, Request for Posts: Eureka Springs Ar.
---
By Dee4u on Wednesday, July 22, 2009 - 12:01 pm: Edit Post

Wife and I are traveling there. Looking for an older guy, (60's) to voyeur her in motel window. No banging on windows or doors, just a strip show. We are in our mid 60's.