Please help support the Free Board by visiting our sponsors,
UPGRADE YOUR SMYW MEMBERSHIP!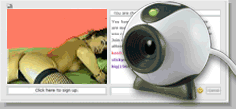 Horney tonight
---
---
Show Me Your Wife: Guy Pics: Horney tonight
---
By Likufront2back on Sunday, March 25, 2007 - 9:16 pm: Edit Post

just showing a bit for those of you who like to look at men online. enjoy and get in touch if you like.

---
By Likufront2back on Sunday, March 25, 2007 - 9:56 pm: Edit Post

a little cock for you