Please help support the Free Board by visiting our sponsors,
UPGRADE YOUR SMYW MEMBERSHIP!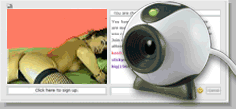 Nebraska
---
---
Show Me Your Wife: Guy Pics: Nebraska
---
By Daredevil on Tuesday, February 12, 2008 - 1:40 pm: Edit Post

Looking for bi guy. Wife gets off watching him suck and being sucked. Must live in the close.




---
By Doyou2 on Tuesday, February 12, 2008 - 10:52 pm: Edit Post

wish i lived closer. i am curious and yours looks like the best first i could have



---
By Acouple2007 on Thursday, February 14, 2008 - 5:56 pm: Edit Post

Send us an email