Please help support the Free Board by visiting our sponsors,
UPGRADE YOUR SMYW MEMBERSHIP!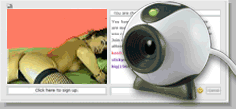 No shirt, no shoes, no service! - Cindy w/pics!
---
---
Show Me Your Wife: Wife Stories: No shirt, no shoes, no service! - Cindy w/pics!
---
By Cindynude4u (Cindynude4u) on Tuesday, May 10, 2005 - 2:31 pm: Edit Post

My hubby Willy and I just dug up a few pics from one of my past "naughty adventures" and scanned them into the computer, so here they are, along with the story. It was the summer of '98, and we were living in Phoenix. We planned to spend a Saturday driving out to the mountains with some friends, Dave and Susan, to look at some vacation property and just to get away from the city heat for awhile. Then too, I had a baby about 18 months old and another daughter who was five. I hadn't had any time away from the kids in quite awhile, so my older sister offered to take care of the kids while I took a short break.

We packed a picnic lunch and piled into a convertible my husband had bought, fixed up and was trying to sell, then we headed for the country. To skip over the boring stuff and get to the "juicy" parts, around noon we stopped at a little park out in the mountains and ate our lunch. My husband Willy shot this photo (edited to protect the identities of our two friends):




I was wearing white shorts and a hooded red pullover, as it was a little cool riding through the mountains with the car's top down. Under the pullover, though, I wore a red fishnet shirt, which was breezy in the sun's heat and felt loose and comfortable over my big lactating tits! And yes, I did remove the pullover while we were stopped there for lunch. I should point out here that I felt comfortable doing this with Dave and Susan. Dave had arranged for me to dance at our friend Ted's bachelor party a few years earlier, knowing that I had danced many times at wet T-shirt and amateur strip contests while on vacation. Susan was a pretty ribald type herself, and both of them had seen me pull out a tit to nurse my baby. Anyway, here's a pic Willy shot later that day, so you can see what they saw when I took off the pullover!




Willy already knew what I was wearing, so he just grinned. Dave and Susan both instantly focused on my chest, and Susan was the first to comment, "Wow, Cindy, you should have no problem feeding your whole family with those!" And she laughed. Then Dave said something like, "Is milk a beverage choice with lunch?"

He thought he was joking, but I played along with it. "Sure," I said. Then I reached for a plastic cup, pulled up the front of my shirt, and squeezed my right breast, expressing milk into the cup as Dave and Susan just stared. Then I squeezed my left breast until I had a fair amount of milk in the cup, and I handed it to Dave. He said, "Thanks, but I could have sucked it right from the source and saved the cup!" He looked sideways at Susan, who said, "I don't mind; it's just milk, after all." She made some other comments about milking time at the farm, etc. Dave sipped some, said, "Good stuff," then offered the cup to Susan.

She said, "Why not? I've tasted my own, but no one else's." She took a sip, then passed it to Willy, who finished it off. And FYI, here I am milking my right tit:




After lunch we drove on, did a little sightseeing, and pulled into a gas station/convenience store/cafe to fuel the car. It was Dave who pointed out the sign on the door, "No shirt, no shoes, no service," and said, "Doesn't say the shirts can't be transparent, so I guess you're safe!"

Willy asked, "You wanta pump the gas and give the guys here a thrill?"

I thought about it for a second, and looked around to check the audience. There was another couple getting gas at the far end, two guys just across from us who looked like they were on a fishing trip, one older man behind the counter inside, a young waitress and at least two couples eating in the cafe. Plus cars passing regularly on the highway and likely to pull in here at any moment. "Sure, why not? But you'll have to bail me out when I get arrested!" Then I unzipped my shorts and pulled them off. I wasn't wearing any panties, so I pulled the bottom of the shirt over my lower parts.

Susan asked, "What are you doing?" I said, "Well, the sign says, 'No shirt, no shoes.'" I was indeed wearing a shirt and shoes. "It doesn't say anything about pants. Besides, the shirt covers my tushy and my bushy, so no problem." I stepped out. In my red fishnet shirt and a pair of little slip-on leather sandals I stood there and filled the tank, feeling very naked, and feeling lots of eyes focused on my ass. Willy, Dave and Susan watched me and watched the other people watching me. They later told me that at first only one guy really noticed, one of the fishermen filling up his truck at the next pump. The others either weren't expecting a nearly-naked woman and weren't looking, or they didn't believe what they saw. Here's the view our friends and the public had, in the full version of that pic Willy shot a little later.




Willy and I had always joked about the "No shirt, no shoes" signs and wondered what would happen if someone came in wearing only shirt and shoes, but this was the first time I'd tried it. I was a little nervous. It wasn't that being nude in public was anything new to me. One day not long before this I'd stripped to absolutely nothing in a coin carwash while Willy photographed me getting wet and soapy. A couple of guys drying their truck nearby watched and applauded when I went full-frontal, but again that was a fairly private, controlled performance for a very small audience. One of Willy's pics:




And a few years earlier, while on vacation, I'd filled our car in Albuquerque wearing only high-heeled sandals and a blue scarf (I'd been flashing truckers along I-40 that morning), but it was a Sunday morning, there wasn't much traffic on the road, and the only other people were the young guy in the glass booth and one other couple filling up, so I didn't have much of an audience. Willy shot the following pic during that trip. I'm wearing what I wore at the gas station that morning, in more or less the position I'd been in while filling the tank, though I was at the side of the car at the time. The guy in the booth had certainly enjoyed it, and the guy in the other car got a poke in the ribs from his wife for paying a little too much attention!




Now on this day in Arizona, as I finished pumping gas, a young guy wheeled in driving a hopped up old Chevy. He stepped out of his car just as I turned to put the nozzle back in the pump and found myself facing him. He got the full view, and he certainly noticed! He stopped in his tracks, made a low, whistling sound, then said, "Oh, yeah, mama! Beautiful!" I smiled and said, "Thanks." He watched me as I turned to get my purse from the car. To give him full benefit, I spread my feet apart and stood on tiptoe as I bent over the side of the car and reached inside. He started to fill his car, but he kept his eyes on me as I walked into the store to pay.

---
By Cindynude4u (Cindynude4u) on Tuesday, May 10, 2005 - 2:37 pm: Edit Post

That was a long walk, and my big, lactating breasts seemed to be bouncing around more than ever before, or at least I was conscious of their every bounce. I knew Willy was enjoying the show. He always enjoys seeing me look sexy and show it off, but he especially likes to find an excuse for me to bare my tits in front of other guys when they're lactating and really full. Here's a pic he shot of me in the costume I'd "almost" worn at Ted's bachelor party, where Dave had gotten his first look at my big, bouncing boobs at the time when I was lactating for my first baby! That wasn't all Dave had gotten a look at. Though it wasn't planned, I gave Ted a lap dance in nothing but that little apron, and in front of Willy and Dave and nine or ten other guys, I ended up riding Ted's very erect cock like a bucking horse, until he shot a huge load of jism inside me!




I wondered if the guy at the counter might object to my attire, but he just took a good look as I walked in, took my credit card, took another look while I signed, thanked me, and watched my ass as I walked out. By this time the two fishermen were in the store, shopping, and the one who had noticed me first whispered something to the second one, then they both tried to position themselves where they could get a good look without being too conspicuous. Which brings up a point, guys - we know when you're looking, no matter how tricky you are in trying to conceal it!

On my way out, I passed the young guy on his way in, and he certainly didn't try to hide the fact that he was looking! He held the door for me, I smiled and thanked him again, he said, "My pleasure," and I walked back to the car, just as a motor home and another pickup turned into the driveway with a good view of me as I crossed in front of them! I didn't look directly at them, but my friends in the car told me there had been some wide eyes behind those windshields.

I felt a sense of relief and exhilaration as I sat down, closed the door, and we drove off. I'd pulled it off again! We all laughed about it, and Susan wanted to know how it felt to do something like that. As I mentioned, I'd done quite a few things like that, so I tried to explain the naughty thrill I got from it, and that it also gave Willy quite a thrill and resulted in some very good, very hot sex when we got home!

We stopped once more on our way home, in a fairly secluded place, where Willy shot the pics you saw above, of me in the fishnet shirt, and then, since I'd already gone that far, I pulled off the shirt and he shot a few of me in nothing but sunglasses and sandals as Dave and Susan watched. This pic with the carefully-placed sunhat was one of them!



Then we drove on home, and Willy and I had some very good sex in the privacy of our own bedroom. I assume Dave and Susan did the same, as the day's naughtiness seemed to have turned them on as much as it did us!

I guess Dave couldn't get the images of that day and the earlier bachelor party out of his mind. Within a few weeks he found an excuse to get together with me, and with little pretense, we just went ahead and fucked very enthusiastically! We did it a couple of times more, in fact, until we got that out of our systems! Here's Dave's view of one of our trysts, as I bounced up and down on his cock:



---
By Cindynude4u (Cindynude4u) on Tuesday, May 10, 2005 - 2:43 pm: Edit Post


If you have photo software that allows sequential slide shows, you can download the last 3 pics, click through them fast, and watch Dave's cock sliding in and out of my pussy as I ride it!!!
---
By Sgtdbg (Sgtdbg) on Tuesday, May 10, 2005 - 4:56 pm: Edit Post

ALOHA MY FAVORITE M.I.L.F.

I am so happy to see you again with these new photo's with Dave. Go ahead and say my name,say my name the next time you make hot passionate love

MAHALO
---
By Cindynude4u (Cindynude4u) on Tuesday, May 10, 2005 - 9:43 pm: Edit Post

Oh, Dave! Ooohhhh...Dave! OOOHHH YESSS, DAVE!!!You're the best! Don't stop, Dave!! Do it again, just like that!!
---
By Jonandlisa (Jonandlisa) on Wednesday, May 11, 2005 - 2:45 am: Edit Post

i wish it was me making your tits swing,what a great set of hangers



---
By Funt (Funt) on Wednesday, May 11, 2005 - 9:46 am: Edit Post

very nice tits, very nice bush! i'm in love;)



---
By Baddm (Baddm) on Wednesday, May 11, 2005 - 5:52 pm: Edit Post

What a great story, and such a lovely lady.



---
By Sgtdbg (Sgtdbg) on Wednesday, May 11, 2005 - 6:12 pm: Edit Post

And then I woke up,right? LOL XOXOXOXOXO



---
By Cindynude4u (Cindynude4u) on Thursday, May 12, 2005 - 3:39 am: Edit Post

Right, Dave. Thanks so much everyone! What more can I do but invite you all to come over for breakfast?
---
By Sgtdbg (Sgtdbg) on Thursday, May 12, 2005 - 4:46 pm: Edit Post

It is going to be all you can eat, right? XOXOXOXO MAHALO CINDY
---
By Cindynude4u (Cindynude4u) on Friday, May 13, 2005 - 2:41 pm: Edit Post

Of course! The all-you-can-eat buffet is always open!!!
---
By Sgtdbg (Sgtdbg) on Friday, May 13, 2005 - 4:49 pm: Edit Post

WOW !! MY FAVORITE MEAL AND HOURS
THANKS FOR THE EMAIL TOO

MAHALO CINDY
---
By Leo10 (Leo10) on Monday, May 23, 2005 - 8:17 am: Edit Post

thanks cindy always good to see all of you. that must have been a site to see you pumping gas almost naked.i stand at the pump mmmmmming,at fully clothed women.



---
By Rail04 (Rail04) on Saturday, November 12, 2005 - 8:58 am: Edit Post

You define the term "MILF" for me. Thank you for the post.