Please help support the Free Board by visiting our sponsors,
UPGRADE YOUR SMYW MEMBERSHIP!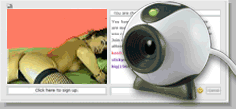 Ex wife does buddys in a bar
---
---
Show Me Your Wife: Wife Stories: Ex wife does buddys in a bar
---
By Bornneked (Bornneked) on Sunday, May 15, 2005 - 8:32 pm: Edit Post

This story is about my ex wife. It all happened quiet a few years ago while I was in the Navy.
She and I wanted to get out of the house for awhile one evening, so we decided to go to a local bar. She went upstairs to get ready and I sat outside drinking a cold one, a couple minuets later a few of the guys from the ship pulled up. I told them where we were going and they said that they would go along to see if there were any women around that evening it being in the middle of the week.
Soon my wife came down stairs, she had on a loose fitting sundress that came to mid thigh. We all loaded up and headed out. We got there and the place was nearly empty. We sat around drinking and listening to the juke box, after a couple hours some of the guys were complaining about the lack of women there. I laughed at them and one guy said that I had a woman and shouldn't be laughing. Another guy said I should share her with them all. I just laughed and said it was up to her, she didn't say a word just dropped to her knees in front of him. He looked like he was going to shit in his pants when she unzipped his pants and took his cock out. We all gathered around her so no one else in the bar could see what was going on. She sucked them all one at a time till she got to the last guy when she pulled his cock out it was huge, she said she just had to have it in her pussy so she lay face down over the table and he shoved that big cock right up her dripping pussy. He started to pound his cock into her like there was no tomorrow. She was moaning and trying to keep quiet so one of the guys stuffed his cock back in her mouth. There was my wife getting it from both ends in a bar, before that night the most she had ever done was let a few truckers see her tits and pussy, maybe let an observant guy get a look up her dress at times. And now she was getting fucked right in front of me. They fucked like that for a few minutes then, with a big grunt he shoved his cock in to the balls and shot his load deep into her pussy. He was cumming, she was cumming, and the guy in her mouth pulled out and shot a load all over her face and hair. She stood up and the guys all put their cocks back up. We quietly walked out of the bar and headed for the parking lot. When we got to the car she pulled up her dress and showed me the cum running out of her pussy. She kissed all the guys good night and they went back to the ship, she and I went home where we fucked like rabbits for the rest of the night.
That was the first time I shared my wife but not the last time. But those stories will have to wait till another time.




---
By Upnatit (Upnatit) on Sunday, May 15, 2005 - 8:53 pm: Edit Post

Hot story. Wish I had a bunch of friends like that who could fuck my wife on the spur of the moment. Looking forward to some other stories from you.



---
By Watches_wife (Watches_wife) on Monday, May 16, 2005 - 1:20 pm: Edit Post

hey mate nice story, im also in the navy,and my wife gets off when i bring home a strange cock for her to play with while i watch, its fantastic watching her get pounded by my mates have a few pics if you would like to •••••