Please help support the Free Board by visiting our sponsors,
UPGRADE YOUR SMYW MEMBERSHIP!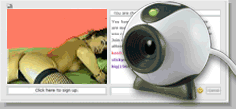 Watching my wife get fingered - first time
---
---
Show Me Your Wife: Wife Stories: Watching my wife get fingered - first time
---
By Aecouple21 (Aecouple21) on Monday, May 23, 2005 - 1:49 pm: Edit Post

My wife and I had been around the swinging scene with a couple that we had come to know for about 3 years or so, but had not gotten into it other than watching other couples and letting others watch us a bit. Just the other day however, that started to change. Nothing major to most of you, but this is a real turn on and opens the door for more things to come soon.

We went to a local swingers dance club in our area and when we got there (we had been there several times before) we saw our friends sitting in a booth near the bar. It was one of those booths that have one long half moon shaped rounded seats that go around a table. On the end of the seat was a Brian, and next to him was his wife Cathy. So we walked over to them and sat in the booth and slid next to them so that my wife Eileen was next to Cathy and I was on the other end opposite Brian. After some small talk and flirting, Cathy said she was going to go get a drink and go dance a bit. So when she got up Eileen slid over to Brian and i slid right behind her so that she was sandwiched between us. She was flirting with him and he was flirting back and she had her hand on his leg rubbing it. I love to watch her get slutty like that...she kept rubbing his leg higher and higher almost to his cock. Brian said that she looked really sexy that night and I said "yes she does, and she shaved her pussy extra smooth just for you too." Brian said "Oh yeah?" and I lifted her skirt to show him her beautifully shaven pussy. He put his hand on her leg and started rubbing her leg down by her knee. I took Eileen's leg and put it over mine and Brian did the same to her other leg, letting her leg rest over his own. This gave us a great view of her pussy and she slid forward to let us have an even better look.

I watched as Brian slowly rubbed her leg up and down and each time his hand got closer to my wifes pussy, i got harder and harder. Then he brought his hand to his mouth and licked his middle finger and brought it back down and put his finger on her pussy right at her clit. I almost came watching this....really. I was hard as a rock. Her rubbed her pussy in tiny circles over and over on her clit and then licked his finger and did it some more. I put my hand on her leg and slid it to her pussy as well and I easily slid a finger into her very wet pussy. Brian spread her pussy lips and I kept fingering her while he played with her clit. Then I took my hand away and it was replaced with Brian's hand. He finger fucked her pussy for a while and I unbuttoned her top and took her tits out. Brian wasted no time and started licking and sucking one of her tits as I sucked the other. Having another man finger my wife and suck her tit as I sucked the other tit and watched him finger her was incredible. She moaned and said she was going to cum and we just kept up what we were doing. Soon, she raised her hips up off the bench and fucked his hand hard and came all over his fingers. Then after she sat back down, she reached over to our cocks and gave them a rub and a squeeze through our pants and said "wow, that was hot". About a dozen people were watching us and some of them were playing as well. The next time I want to see him lick her sweet pussy and finger her at the same time. I also want to watch her suck his cock while I fuck her and possibly watch him fuck her while I lick her pussy. I think that would just be too much to handle....I would probably cum a dozen times if that happened. You can respond to this at aecouple21 on am. on line if you want to chat about your experiences or ••••• pictures. hope you liked this true story and hopefully there will be more to tell you later....



---
By Meatwagon (Meatwagon) on Wednesday, May 25, 2005 - 10:27 am: Edit Post

nice storyonce you broke the ice the rest is easy,



---
By Aecouple21 (Aecouple21) on Wednesday, May 25, 2005 - 1:47 pm: Edit Post

I am hoping so. She also told me that at her doctors apointment the other day, he spent a couple minutes longer than usual examining her. She was flirting with him before she got undressed and told me that he asked her to get undressed and stayed in the room with her and watched her. then when he was examining her boobs, he rubbed her nipples a couple of times and gave one a quick squeeze. she said she was kind of embarrased because she got wet from having him do that to her, and since he was going to examine her pussy next, she nkew he would know that he just turned her on. so when he put his hand down inbetween her legs, she said he made eye contact with her and rubbed her clit for a couple of seconds while talking with her making small talk. she told me that she moaned involuntarily very softly and he looked her in the eyes again. then pushed his finger inside of her to examine her....and probably her reaction too... then pushed his finger in and out of her twice before removing it from her. she told me that he ran his finger up her pussy on the lips from the bottom to the top very slowly before telling her she could get dressed. I do not know if she was just telling me to turn me on, or if this really happened. but the other day she told me how she wanted to suck some guys cock that i knew. she is really becoming my little whore...and i love it.



---
By Riverman (Riverman) on Wednesday, May 25, 2005 - 5:51 pm: Edit Post

I'd love to hear more about her and see some photos too. Willyou email me at riverman005 at y h



---
By Aecouple21 (Aecouple21) on Thursday, May 26, 2005 - 2:04 pm: Edit Post

Update...

Last night was pretty hot. We ran into a friend of mine at a local restaurant/bar. She was dressed very sexy in a short sundress and her 36D tits were on display for all to see. My friend saw me and my wife and came over to say hi and was standing next to her and could clearly see her tits and nipples by looking down her top...which I noticed her was doing a lot of... She invited him to sit with us and he said he would, he just needed to go pay his bar tab. So when he went to pay his tab, I asked her if she wanted to fuck him. She kind of giggled and said no, but he could watch me and her fuck if he wanted to. I got instantly hard and asked her if she was serious. She pulled her tit out of her dress and gave her nipple a squeeze and said...serious enough for you?... i was hard as a rock and when my friend came back to the table she put her tit back, but he caught a glimpse of what she was doing. he just smiled at her and sat next to her. After dinner and some flirting between the three of us, i told my friend that we were going to get a hotel room and that if he wanted to come with us for a drink or maybe a jacuzzi at the hotel, he was welcome to. he said he did not want to intrude and my wife gave him a big hug on his arm and pressed her tits onto him and said he would not be intruding and that it would be a lot of fun. he said sure...why not then.... and we headed for the hotel.

when we got to the room, she asked if we wanted to go to the hot tub and i said sure, but my friend said he didn't have a suit. she said...well just go nude...and he said...oh yeah...sure... she said .... seriously, why not....and took her dress off raising it up over head and exposing her beautiful tits to the two of us. my friends jaw dropped open and he was sitting in a chair by the bed and just stared at her. i pulled her close to me and kissed her and played with her tits, then turned her around so he could see her tits and squeezed them for him to see. she reached behind her and took my rock hard cock out of my pants and played with it. my pants fell to the floor and she smiled at my friend and said...ok, you can watch, but you can't fuck me...ok? he said...hell yeah... and she dropped to her knees and started sucking my cock and putting on one hell of a good show for my friend. then she told him that he could jerk off for her if he wanted. he did not need another request like that and stood up and took his pants off and his shirt off. he sat back down and started stroking his hard cock and she pushed me onto the bed. i laid back with my feet toward my friend and she got into a 69 position with me and he watched as i licked my wifes pussy and she sucked my cock. then, she motioned for him to come closer, so he got up and walked over to us both and since my legs were hanging over the bed just below my ass, he walked in between my legs and stood there with his cock inches from my wifes mouth and from my cock. she smiled at him and reached forward and took his cock in her hand and stroked it a couple of times. she had moved her pussy from my mouth so i could see her doing this. then she pushed our cocks together and stroked them both at the same time. then, almost in slow motion, she licked both of our cocks from bottom to top while jerking us off together. my friend started to cum like a fountain and she used his cum as a lubricant to jerk my cock off. i came about a mniute after him and she licked our cum together and swirled it around with her tongue. i stayed hard and my friend said that was the hottest thing he had ever done. she got on top of me and fucked me while he was in front of us naked and playing with her tits. he sucked them as i came inside her soaking wet pussy and she got up slowly letting my cum drip onto me. what a hot night. many more to come.... maybe she will fuck him and suck him next time....