Please help support the Free Board by visiting our sponsors,
UPGRADE YOUR SMYW MEMBERSHIP!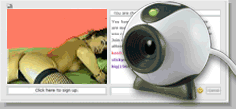 Wife takes bigger and cuckolds hubby
---
---
Show Me Your Wife: Wife Stories: Wife takes bigger and cuckolds hubby
---
By Threepleze (Threepleze) on Tuesday, May 24, 2005 - 3:33 pm: Edit Post

I recently placed a new tracking software on my computer just to see what my wife does all day on the computer. I was shocked to learn that she had been fucking a younger guy for 3 months. There erotic e-mails told all and my wife left out nothing about how she felt about my cock. Now I knew that my 4.5" cock was smaller than normal but she never complained to me. Her e-mails to her lover would always say I can't wait to have your nine inch cock again, I am so tired of faking orgasms with my small dicked husband. Now I must admit I was upset but at the same time the feeling in my cock was telling me something diffrent. I then watched there e-mails to see when he would be coming over to fuck my wife again. I found out I had three days to install a covert camera in a smoke detector in our room so I could see if this whole thing was real. The night before he came over I tried my best to get a piece of pussy from my wife. She gave me every excuse in the book. I did forget to mention my wifes stats. She is 36 5'6 34dd 135 lbs with a bald pussy. Anyway back to the story. She told me if I was that horny to jack off and she would watch. I was so horny I laid on the bed and got the lotion out and started to stroke my cock. I kept asking her if she liked how hard my cock was getting and she just replied uh huh. I told her I was about to cum when out of no where she reached down and squeezed my nut sack. That sent pain right through me but my orgasm was strong and I shot more cum than I had ever before. She then took the bold step and told me that she had been reading stories about cuckold husbands and that in the future she would like to try more things with me. I was happily suprised.
Well the morning rolled around and I made sure that my camera was in full operation before I left. I decided to sit down the road and watch for my wifes lover. 15 minutes after I left a familiar car pulled up my driveway. It was my wifes 19 year old nephew. My heart sunk down to my balls. I waited five minutes and called my house, My wife answered the phone out of breath. I told her I had just called to tell her that I loved her and she replied uh huh like she was out of breath. I asked her what was wrong and she said that she was on her exercise bike. I told her o.k. and that I would talk to her later. I then sat there deciding whether I should go towork or go back home and suprise her. I chose the latter. I snuck in the house and heard noises from my wife that I had never heard before. I looked in our bedroom door where my wife was on her back with her legs over his shoulders and he was plowing bareback in her shaved pussy. Another shock as she was not on the pill. I walked in and nervously said whats going on? Her nephew just looked at me without stopping and said figures you wouldn't know this is called satisfying a horny wife. My wife looked at me and said I love you but I love his cock. I started protesting when she told me to shut up and take off my clothes. My cock was at full 4.5" erection. I walked closer to her when she grabbed my balls and told her nephew see I told you I wasn't lying.
She then flipped over on all fours and told me to watch this, She said no your not close enough. Slide up under me so you can get a good view. I slid up under her where my face was right at her swollen pussy as he fucked her. She told me to start licking in which I did. Before I knew it her pussy juice was all over my mouth. Then her nephew let out a loud moan saying I am cumming in your wife. She immediately sat her fresh fucked cum filled pussy on my face. The cum was running straight into my mouth.
To make a long story short she is now pregnant with his baby and he fucks her twice aweek and she makes me service his cock with my mouth or my ass weekly. I am no longer allowed to put my cock anywhere near her pussy. If I even try they both torture my cock and balls until I can't take it anymore. I have learned that my new role is to be there bi cuckold lover. They now talk about having a black cock use my ass.
tell her what you think. she loves comments on her using her cuckold hubby.
threepleze AT AMERICAN ONLINE



---
By Gmac (Gmac) on Tuesday, May 24, 2005 - 7:18 pm: Edit Post

Great story it was hot if you're
ever in Indy



---
By Menos (Menos) on Friday, May 27, 2005 - 12:47 am: Edit Post

Sounds like the moments were hot, but is he paying for the Baby??? If you want to stay that's cool, but she was cheating on you and still is...now you have this kid to care for...I don't think I could handle it! Divorce city for me!



---
By Playful (Playful) on Monday, May 30, 2005 - 11:31 pm: Edit Post

Penile implant....turn that 4.5 incher into a 9 inch steel rod then make her beg for it. lying bitch needs to be taught a lesson.



---
By Huck (Huck) on Sunday, June 05, 2005 - 12:59 am: Edit Post

shut up, quit your bitchen, enjoy your new position....ask her to wear her panties, bras and be the cockold that she wants you to be




---
By Man4hotwife (Man4hotwife) on Monday, June 27, 2005 - 2:42 pm: Edit Post

give her your pants and wear her panties



---
By Luvbigwomen (Luvbigwomen) on Monday, October 03, 2005 - 9:29 am: Edit Post

i would luv to be in that position. my fantasy is to be licking my wife with a dick in her pussy, licking him also. when he cums off i want him to shoot his load in my mouth and wife's pussy then fuck me while i fuck wife.



---
By Johng (Johng) on Thursday, October 27, 2005 - 12:20 am: Edit Post

i would like to email you because i would like to suck a pussey that at the same time was being f..ked be another guy, i would like to get the wife to do it for me but don't know how to get it started



---
By Burl on Sunday, July 08, 2007 - 2:43 am: Edit Post

My wifes fuck buddy sets on the couch,she backs up and sets on his big cock, facing away from him. Then she makes me lick her pussy and suck her clit as he strokes her.



---
By Mrsdryhumper on Thursday, April 24, 2008 - 4:36 pm: Edit Post

I would dearly love to cuckold and humiliate my husband. I want to break him into being a cuck but I don't want to risk breaking his spirit. I loved the story and would love to read more. If some of you have stories you are afraid to post , I'd love to read them too via email. huggss, judy