Please help support the Free Board by visiting our sponsors,
UPGRADE YOUR SMYW MEMBERSHIP!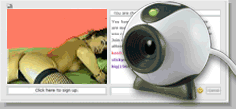 Wife let me fuck friend - first time
---
---
Show Me Your Wife: Wife Stories: Wife let me fuck friend - first time
---
By Socalguy (Socalguy) on Sunday, June 05, 2005 - 8:49 am: Edit Post

My wife and I married somewhat young. I was 23, she was 18. Although I had been with several partners before marriage, I was her first. We separated for a year about five years into the marriage during which time she fucked two different guys. Since getting back together, I have periodically asked her to tell me about fucking these guys, usually while having sex. Suffice it to say that I'd love to see her with another guy, or two, and have mentioned as much on many occasions. She's always said "no", and added that she assumed I would want to then use this as some sort of ploy to get her to allow me to be with another woman. Something she said she would never let me do. Despite assurances that my desire to see her fucked by another guy had nothing whatsoever to do with my own desire to fuck someone else, she would get upset at times when I mentioned the subject. I would have to pick specific times to bring it up. Usually after doing something especially provocative, like posting her pictures on the net. Having her flash someone prior to fucking. Although these things seemed to get her even hotter, and allowed the conversations about a MMF to continue, I felt like getting her to actually do anything involving adding someone to our lovelife was just a dream that would never be fulfilled.
My wife has a good friend named Debbie. Debbie is a very cute, short blonde with great tits and a sensational ass. I'd often taken a few longing glances at her and Debbie knew it. Debbie and her husband would often take trips with us. Vegas. Lake Havasu. Quite often we ended up either talking about sex with the both of them, or with just my wife, Debbie and myself. Sometimes my wife would come back from a get together with Debbie and suggest that if she ever slept with another girl, it could very possibly be Debbie. She even suggested on a couple of occasions that she would not feel threatened by my sleeping with Debbie, but then quickly told me not to do anything about it. If it happened, she would let me know when, but she would tell me she doubted it would ever happen. Well, it did.
We all went out last summer to the Colorado River for a trip. Lots of different friends, each with their own RV, boat, jetskis, etc. Debbie and her husband and me and my wife had our RV's at the same park just a couple of spaces apart as usual. The second day at the lake we all finished off a long day of skiing, boating and drinking with a big party. More drinking.
At some point in the evening, it was obvious that my wife was feeling the effects of the alcohol. I began to work the blender in our RV fast and furious, treating Debbie and my wife with whatever their hearts desired. The two of the quickly got hammered. Finally I noticed my wife and Debbie getting very, uh, physical with each other. They would look at me while touching each other on the face, hair, etc. Somewhat innocent at first since they were still in the group, but all meant to tease me. They kept suggesting more drinks, and I was happy to oblige. Finally, Debbie and my wife gestured that they were heading to our RV to make some drinks. Debbie's husband was working on his own drinks and was deeply involved in a conversation with another female and it was obvious he was too engaged in his own situation to be a concern for quite some time.
Once I got to the RV, I found the door locked and the lights out. I unlocked the door and walked up the steps. What greeted me is forever etched in my mind. Debbie had my wife's shirt up and she was kissing, licking and sucking her nipples. My wife was clearly in ecstasy based on her physical movements, sighs and moans. I moved towards then and "assisted" Debbie in first holding up my wife's shirt, then in taking it off entirely. My wife didn't make a single objection. She gets very focused when she gets horney, something I'd seen many times, and she was definitely in her zone. My only question at this point was how far she would go. She had often said that she felt two women together was unnatural. But would also comment from time to time on Debbie, or some celebrity as a possible candidate if she "changed her mind."
I knew if my wife sat long enough as the only one "exposed", things would stop very quickly. So I lifted Debbie's shirt and guided my wife's hand to her nipples. She never hesitated for a minute. She then lowered her mouth to Debbie's nipples like she'd done it a thousand times before. I kissed my wife's neck, and when a nipple became available, on either on of them, I licked it. When I first licked Debbie's nipple or kissed her lips, I took a glance towards my wife to see if she had any problem with it. Although it was obvious from the tight quarters and everyone's hands moving over and around each other's that my wife knew what I was doing, she clearly did not mind. I was out of my mind with anticipation. Was this really going to happen? What was going to happen?
We all started to pull at each other's remaining clothing and it was clear that we all wanted each other naked and quickly. We were all still standing in the kitchen area which was definitely nice, but I suggested moving towards the bedroom. When I did this I feared the reality would suddently hit my wife, or Debbie, and someone would suggeste we stop. Nobody suggested anything and everybody quickly moved towards the bedroom.
Besides the obvious thrill of seeing my wife sucking Debbie's tits, and vice versa, I took the opportunity to take a good and long look at Debbie's naked body. Debbie is about 5'4" tall, long straight light blonde hair, great tits and the ass was just as nice as I thought it would be. My wife is about 5'10" tall, straight brunette hair that falls to the middle of her back, D cups, and an equally nice ass. The girls almost ran to the bedroom and from their demeanor I almost felt like I was an unnecessary party. They were both definitely into each other. When I got back to the bed, they were both laying down already, Debbie had pushed my wife onto her back and was licking her pussy. My wife was moaning more than she usually does and was obviously getting the tongue lashing of her life. Meanwhile, my wife had manuevered herself to where she could also finger Debbie's pussy and was creating alot of groaning and moaning from Debbie as well. I brought my hand to Debbie's pussy and met my wife's hand. My wife looked at me and smiled this devilish smile and winked. Nothing else needed to be said. Everything was fine. I stood back for just a moment, savoring the sights, sounds and smells. My wife took a look at me again and her next gesture is forever burned in my head. She gave me this look like, "Well, are you going to fuck her or what?" Simultaneously, she pointed with her free hand to Debbie's pussy. I needed no more encouragement. Debbie was already on her hands and knees, licking my wife's pussy, so I got behind her and pushed the head of my cock up against her soaking wet pussy. My wife's hand help to guide it in. My wife was guiding my cock into her friend's pussy! Was this really happening or was I dreaming?
As I slid my cock in slowly at first and then quicker and quicker, I continued to watch Debbie providing my wife pleasure. Debbie and my wife were both clearly enjoying theirselves. My cock is a rather large 9". 9" and with girth. Debbie's husband is a smaller guy and she had commented to my wife on more than one occasion that he was average in size, having been with a few guys herself before marriage. Debbie was clearly getting the big cock she had been missing and I was the fortunate guy that was giving it to her. Her pussy felt incredible. I kept telling myself to freeze frame each second since I wasn't sure if anything this incredible could possibly happen twice in my life.
We all went at it for about 10 minutes this way. After I finished with Debbie, the girls switched and I watched my wife lick Debbie's pussy while Debbie sucked my cock. We all started getting a little worried about time and how much noise we had made, and wondering how much the RV had been shaking. We all stopped for a second, looked at each other and started laughing. Without another word, Debbie got up and put on her clothes and left.
My wife and I stayed and fucked til' the wee hours of that morning and talked about what had happened while we did so. We've spoken about what happened over and over and my wife has suggested letting me fuck Debbie again "in the right circumstances". In my mind, I know the "right circumstances" will probably involve alcohol, which gives most women I've ever known an excuse to cut loose since they can always "blame" the booze. Whatever.
Debbie, my wife and I have a very special relationship now. I've spoken briefly to Debbie about what happened and know she's interested in a repeat too. She's just hesitant to pursue anything out of fear my wife will think she's "pursuing" me.
I'm assured things will happen again, and when they do I'll report all the details here.




---
By Gmac (Gmac) on Sunday, June 05, 2005 - 7:54 pm: Edit Post

Man that was hot if that was me
I would have never left the rv



---
By My7nu (My7nu) on Monday, June 06, 2005 - 7:12 am: Edit Post

Awesome story!
Sounds like this may be the opportunity of a lifetime for you, If you just go with the flow and always play while wifeys there.. Enjoy it and savor it..



---
By Sloppy69uk (Sloppy69uk) on Monday, June 06, 2005 - 6:46 pm: Edit Post

real sexy hope you get a repeat soon



---
By Air (Air) on Thursday, June 09, 2005 - 5:45 pm: Edit Post

Great story. Your a lucky guy. Good luck with the next time



---
By Texas_trainer (Texas_trainer) on Thursday, August 25, 2005 - 3:51 am: Edit Post

great Story Love to see some pics!