Please help support the Free Board by visiting our sponsors,
UPGRADE YOUR SMYW MEMBERSHIP!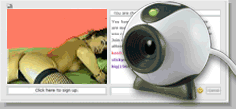 STUDD'S KEY WEST WIFE FUCK!!
---
---
Show Me Your Wife: Wife Stories: STUDD'S KEY WEST WIFE FUCK!!
---
By Studd64 (Studd64) on Tuesday, June 07, 2005 - 4:08 pm: Edit Post

Many of you know of me here on this site...I meet couples or
singles and have great sex with those that I meet and have made
many new friends
that I have repeat contact with. One of my attributes is that I
have a 9.5 " cock ( no exageration!) that I love to use on hot
women! This past week
I've just returned from one of the most memorable situations I've
had and I thought I'd share it with you.
Because of my postings, I got an offer from Key West, Florida.
The wife was absolutely stunning!!! Hubby was interested in
watching &
photographing his wife fuck a big cock. I replied that I'd be there
on Friday and stay till Sunday afternoon. Given their address &
seeing the
house, I soon realized that this was a very wealthy couple.Anybody
who's been to Key West knows that cost of paradise there, and this
estate was
high on the list. I met Neal at the door and was given a tour, only
to meet Mia at the pool. Mia was unbelieveable! Gorgeous long
hair,unreal
complexion,bronze tan all over,tight ass, and best of all, huge
silicone tits!!!Oh, and did I mention, she was nude?? Neal said he
had some
things to do inside the house and left Mia & myself alone. I told
her I wanted to jump in the pool to cool off, so I got naked. She
came over and
suddenly gave me a full mouth kiss while massaging my rapidly
growing cock. Forget the water, I wanted a blowjob, and this beauty
was very
accomodating!! Within 2 minutes I was feeling the back of her
throat.Suddenly, she pulled back, and sat on my face. I love eating
pussy and
this was prime!!! After she came, we both wanted to fuck. She
mounted me on the lounger and we screwed for about 15 minutes till
we both
came. After escaping to the pool, she told me she & Neal have a
very unusual relationship. He sold his investment business up
north, and they
now make their wealth selling porn on the internet! She said that
Neal is the business side of their marriage, but she has a stable
of "studs" to
satisfy her sexually...and I'm her new one! She only goes after
well-hung men and Neal photos.I told her I love to be photo'd and
get turned on
by it! With that she said, "Wait till you see what we have in store for you!"!
I awoke the next morning in the upstairs porch overlooking the pool
to see Mia practicing yoga with a very beautiful friend. Soon, they
moved
into the pool and embraced and kissed each other...once again, I
got a raging hard on and went down to the pool for introductions!
Mia
introduced Leena, her yoga, swinging friend. Leena was much like
Mia except for the platinum blonde hair...bug tits, trim
body,bronzed tan all
over.She has been in many of Neal's videos, i found out later.
Well, she saw my cock sticking straight out and invited me in the
pool. Both girls
engulfed me; Mia sucking my cock and Leena kissing me with her
tongue down my throat. Long story short,I perched Leena on the edge
on
the pool and ate her out, while Mia kept blowing me. I soon mounted
Leena and fucked this babe as hard and as deep as I could! Mia was
always around kissing me,my cock, Leena's pussy. I told her I was
cumming and she told me to jerk off on her tits so Mia could lick
it off. I
blew my load and that's exactly what Mia did!!!
A couple hours later,Neal appeared and said we're going out on
the ocean on his cruiser. Leena said she had a party to ready for
and licked
my balls once more. I donned my blue g-string, Mia a see through
bathing suit and off we went to the marina. On board, Neal fird up
the
engines and we were off. 10 miles out Mia and I stripped and laid
out on the bow while Neal steered and set up a video camera.
The heat was intense so Mia told me to go below...she'd cool me of.
What she meant was, she put 2 ice cubes in her mouth and gave me a
blow job that hardly cooled me off! I soon blew a load in her mouth
just as Neal came below...he wanted to tape my cum oozing out
between
her red lips! I wanted to fuck her again, but Neal said to be
patient; there's more that night!!
We returned to the house. As we entered the pool area, there was
a guy laying on the lounger. This guy was very well built. If I was
a girl,I'd
want to jump him. Mia introduced Steve to me. Steve was one of
Mia's playmate studs.She explained that Neal was going to tape the
two of us
from upstairs fucking the hell out of her!!! She sealed the deal
with another wet, deep kiss on my lips. She then turned to Steve
who was naked
except for a towel across his groin area. Mia pulled it away and
revealed one of the biggest cocks I'd ever seen in person!!!!! He
had to be 11
inches soft!!!Soon Mia was going up & down on his big cock and had
Steve in "fuck" mode!!While she was blowing him, I was busy eating
her
pussy. She mouted Steve and started to ride while sucking me.Steve
really pounded her with upward thrusts. He asked me if I wanted
some of
that. My response was to take Mia, lay her on a mat on the ground
and bury my cock in her wet, wide pussy and bang her myself.Steve
and I
had her screaming! I couldn't believe how huge Steve's cock had
grown.While I was fucking her, she could now barely get the head in
her
mouth!! We continued taking turns with her. What seemed like a hour
later, Steve blew his load in her, I mounted her again, and my load
joined Steve's.What a hot fuck!!! We were dripping sweat, but that
seemed to make all the sex that much hotter. There Steve and I
stood...our
cocks dripping cum as we stood over Mia. Neal came downstairs
applauding!! With that, I went to shower. Returning to the pool,
Steve was
fucking her again. I watched his massive cock pound her deeply. He
then pulled back and shot another huge load on her face, with Neal
nearby, taping it all!!!I couldn't resist...I sunk my cock into her
again,changing positions for deeper access to her pussy. Neal got a
close up
shot as I cam in her again. I fell into the pool and then slept on
a lounger until I had to leave for Ft. Lauderdale. I spoke with
Neal for awhile
and he told me that about 4 times a year, thet host a huge orgy
around the pool that all of Key West talks about. He assured me,
I'll be invited
and told me Mia loved the fucking I gave her. She said goodbye at
the door with a gentle blowjob that shot into her mouth again...




---
By Gmac (Gmac) on Tuesday, June 07, 2005 - 9:17 pm: Edit Post

You're very lucky man



---
By Watch121 (Watch121) on Saturday, July 02, 2005 - 12:36 am: Edit Post

Let's see and show some ex's and sexy girls that like showing..