Please help support the Free Board by visiting our sponsors,
UPGRADE YOUR SMYW MEMBERSHIP!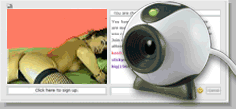 I fucked his wife in the back of their van!
---
---
Show Me Your Wife: Wife Stories: I fucked his wife in the back of their van!
---
By Ilovehotwives (Ilovehotwives) on Sunday, August 07, 2005 - 11:00 pm: Edit Post

I have had a fantasy of fucking a man's wife in front of him for so long and finally had it come true! I was up late and decided to post an ad on CL looking for a couple wanting a man. Weird but within minutes I had a responce.

We exchanged pics then phone #'s and were talking soon. It was about 2am and they wanted me to meet them in a parking lot so I could fuck her in their van! I was a bit worried but decided to give it a shot. I met them behind a grocery store about 10 minutes from my house. I parked next to the van and got very worried as I only seen a guy in the driver's seat. We rolled down our windows and said hi, then up popped a face from his lap, she was sucking his cock.

Feeling better I got out of my car as did she and oh my god she was so fucking hot! She was 46 years old (13 years older then me) long dark hair perfect perky tits and a perfect round ass. I simply could not believe my luck!

They asked me to get in so I did and they pointed to the bed in the back so I sat there. She immediatly crawled between my legs and started rubbing my growing bulge while asking if I wanted my cock sucked. I said ••••••••••• she started undoing my pants. Her husband spun around the captains chair that was behind the drivers seat and sat down. She was on her knees in front of me with her ass in the air towards him.

She had a skirt on with no panties which he raised just as she got my now firm cock out. He started playing with her pussy and talking about wet she was while she slowly licked up and down my shaft in a very teasing way.

By this time I had forgotten where we were and any concerns of being caught were gone! After licking and playing with my balls she finally took my full cock in her mouth and oh my god! She took it all the way and I damn near exploded right then and there!

She caught on and started teasing some more then stopped to remove her top. Her tits were so beautiful I just could not believe it, they looked like the tits of a 20 year old. I buried my face in them and licked & nibbled for a while while she moaned from her husband fingering her.

She pushed me back, looked right into my eyes and said are you ready to fuck my hot, wet pussy! God she was wild! I said ready and willing so she turned toward her husband and played with his cock while I put on my ••••••, she then staddled me while still facing him and slowly slid down onto me and yes she was so wet.

Her husband was looking right into her eyes as I imagine she was doing the same, this turned me on so much as I started pumping her harder. Her moans were so hot as I pumped her full of cock. She then leaned forward and started sucking her husband's cock while I continued pounding away.

He must have been close to cumming because he made her stop so she got off of me turned toward me, pushed me back and climbed on top of me. This woman was wild! She rode me like I have never been ridden before! Just before I was about to have her slow down so I wouldn't cum she stopped, raised up and slid back down on her knees and started sucking my cock again (after removing the ••••••).

Her husband started fucking her from behind and her moans on my cock were more then I could handle for long. She was good! I didn't say a word, she pulled her mouth of my cock and stared me right in the eyes with her mouth open. She was bouncing back on his cock and jerking me madly. I could not take anymore and unloaded into her open mouth.

Seeing this must have been too much for her husband as he pulled out of her, stood up as she turned and did the same for him. He then also unloaded into her open mouth. She then swallowed both our loads and was licking her lips and our cocks clean.

I put my pants back on and got out of the van and left as simple as that. We have talked once since on he phone and decided we will do this again soon. I just can't wait. This was the coolest experience of my life!

I hope to find more couples like them and maybe someday a wife that is just as hot and willing! Hope you enjoyed the story.





---
By Vitogenovese (Vitogenovese) on Monday, August 08, 2005 - 12:19 am: Edit Post

what city on CL any pics?



---
By Socalguy (Socalguy) on Monday, August 08, 2005 - 5:37 am: Edit Post

Okay. What is CL?



---
By Ilovehotwives (Ilovehotwives) on Monday, August 08, 2005 - 9:14 pm: Edit Post

portland...i only wish i had pics!



---
By Ebonyman57 (Ebonyman57) on Tuesday, August 09, 2005 - 10:25 am: Edit Post

I can relate to the van usage.

Years ago, when the Swinging Door, in Tampa Florida, hosted weekend parties. There was this couple, who used their van for fun times.


Lee



---
By Xenote (Xenote) on Tuesday, August 09, 2005 - 12:58 pm: Edit Post

I'm guessing craiglist



---
By Topcat85028 (Topcat85028) on Wednesday, September 14, 2005 - 10:33 pm: Edit Post

What is craiglist????



---
By Burl on Tuesday, March 27, 2007 - 1:53 pm: Edit Post

I take my wife around in our van. We pickup men for her to suck off. Its a huge rush to see it all go down, believe me. We are in the Midwest though.



---
By Burl on Sunday, July 08, 2007 - 2:27 am: Edit Post

We have used our van for flashing her body to truckers,etc.to piking up men for her to suck. Now she has FB that we take on trips to the mall,drive-in etc. and she loves to fuck him as I drive them all over.