Please help support the Free Board by visiting our sponsors,
UPGRADE YOUR SMYW MEMBERSHIP!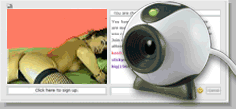 Gangbang in Memphis - a naked plaything
---
---
Show Me Your Wife: Wife Stories: Gangbang in Memphis - a naked plaything
---
By Brandyusa (Brandyusa) on Sunday, August 14, 2005 - 9:02 pm: Edit Post

I plan on sharing this story in segments . . . I hope that you will check back often and leave comments so that I know there are readers. I promise I will add a segment each day until it is complete.

You will also see pictures to provide evidence of authenticity and to help you imagine the scenes described. Enjoy ...


Our first day in Memphis had been a busy one. We had arrived before 5 o'clock so that we were able to see the red carpet rolled out for the ducks that paraded from the fountain in the lobby to the elevators each day on their way to their roof top penthouse delighting the guests at the Peabody Hotel. We had visited my father at the near by Veteran's Hospital, walked along Beale Street, and enjoyed a wonderful dinner. Finally we were resting in our suite, enjoying the tasteful furnishings, designer quality decorations, and plush carpeting that only a lobby to the elevators each day on their way to their roof top penthouse delighting the guests at the Peabody Hotel. We had visited my father at the near by Veteran's Hospital, walked five-star hotel can offer. We were "putting on the ritz" for this weekend stay away from home and I was having a great time! Buck and I had agreed that we were going to let our hair down and maybe even live out some fantasies that weekend.

The following picture is one Buck took shortly after we checked in. I was feeling playful and flashed my boobs at him as we checked out the poster describing the hotel restaurants. Those of you familiar with the hotel might recognize "Mallards", advertized in the background.

---
By Brandyusa (Brandyusa) on Sunday, August 14, 2005 - 9:09 pm: Edit Post

Buck was in charge of everything and he had even picked out my wardrobe for the trip. I was still dressed in the daring "T" that Buck had me wearing all day. It was thin, well worn and seemed to melt into my skin providing only a veil of aqua tinting breasts. Worn without a bra, it clung to the curve of my bust and allowed my nipples to poke obvious bumps in the fabric. The shirt did little to control the bobble and sway of my unconfined breasts as I walked. I had been a little self conscious early in the day, but once I realized that the darker aqua oxford could be used as a cover-up if children approached, I soon begun to enjoy the lingering looks, the turning of heads, and the lack of eye contact that I observed in the men that I encountered during the day. Buck had finished showering and had dressed for our evening activities, so I moved through the bedroom toward the marble-walled bathroom to prepare myself. After soaking in a luxurious bubble bath I entered the bedroom to find that Buck had already laid out my clothes for the evening. Upon dressing I entered the living room area to Bucks approving whistle. I had on thigh-high smoke gray stockings with four inch spiked heels, open toed with leather straps that crossed the top of my foot and buckled around my ankle. A very short charcoal gray skirt, topped off with a black silk camisole over which I wore a sheer black scooped-necked top that came to rest at my hip completed the outfit. The top was totally sheer with gold flecks running through it . . . providing only a thin vale over the ample cleavage revealed by the camisole. A gold necklace with matching earrings and a gold bracelet, studded with diamonds gave a classy appearance but did not conceal the sexy, even daring overall look.

This picture shows the shirt Buck had me wearing all day. It made me very nervous . . . I felt almost topless; guys were so obvious when I caught their eye . . . but they didn't seem to mind.

---
By Brandyusa (Brandyusa) on Sunday, August 14, 2005 - 9:13 pm: Edit Post

My evening outfit as described. Actually in this picture the camisole is pulled down, however, even with the camisole in place I admit to considerable cleavage . . . it was pretty daring, I thought.

---
By Brandyusa (Brandyusa) on Sunday, August 14, 2005 - 9:18 pm: Edit Post

I had assumed that we would be going to a club so I was surprised to find that Buck had ordered cold beer and had arranged ice, glasses and a bottle of scotch on the bar as if preparing for a party. I didn't even have time to ask about it when there was a knock at the door and Buck directed me to greet our visitor. I opened the door, and was shocked to find our waiter from dinner. He was quite a hunk, maybe six foot tall, with broad shoulders and dark hair, about thirty, probably of Italian heritage. I stood there staring when I heard Buck yell from across the room, "Hi, come on in". The waiter walked in and Buck directed me, "Brandy, offer our guest a drink". The waiter chose a scotch and as I moved to the bar I felt his eyes following me. As I poured the drink I remembered how attentive he had been at dinner and how had Buck teased me about his obvious interest in my stiff nipples. It finally sunk in that Buck had arranged to share me with this man and I became very nervous, but excited about living out the threesome we had long fantasized about . . . and he was a hunk! Before I could think that all through, there was another knock at the door. Upon opening this time I found the bellman who had carried our bags to the room grinning from ear to ear. He was short and thin, in his forties and spoke with an accent. Oh my God! Was Buck was going to give me to both these guys? Buck invited him in and I remembered how he had watched me, never removing his eyes, even as Buck was giving him his tip for bringing our bags. I had barely closed the door when once more there was a knock. I looked at Buck who motioned me to open it. Opening the door, I froze. There stood the biggest, blackest man I have ever seen. He was well over six feet tall with bulging muscles across his chest and arms. He looked like a professional athlete or an Olympic weight lifter, but I recognized him as the orderly at he hospital who had stopped dead in his tracks in the hallway to watch me walk by earlier that day. As I passed he had said, "Well hi there, how are you today?" I had smiled and greeted him, noticing that he watched me walk to the end of the hall and did not move until I turned the corner.

Buck, who always thinks bigger that me, had not planned a threesome, but had set up a full-fledged gangbang! I tried not to think about it in fear that I would go screaming down the hall, and quickly went to get our guests drinks. When I returned to the center of the room and served the two men, Buck broke out some freshly rolled Colombian smoke and a lighter and instructed me to offer them to the men. I could almost feel their eyes deep in my cleavage as I approached each to give them a joint and bent to light it for them. Each man in a need to touch me, innocently stroked my shoulder, back, waist or hip, unsure of their limits. All of the men, even Buck, watched my every move. I was scared but also enjoyed so obviously being the center of attention at an all-male party. Buck finally made his move. He took my hand, led me to a glass coffee table and had me step up on it. I was embarrassed and kept my eyes lowered so I would not make eye contact with any of the men. I heard Buck say, "Everyday you serve and take care of others." "Tonight is your night." "This beautiful and classy woman that all of you drooled over this afternoon has agreed to serve and take care of YOU!!

Buck told the men to finish their drink and smoke and that we would be right back. He gallantly helped me off the table and led me to the bedroom. Buck had me remove all of my clothing and dressed in only my heels and a smile he brought me back to the door that led back to where the men were waiting. He quickly placed a collar around my neck and clipped a leash to the collar. I was about to be led into a room of men, expected to not only give myself to them but literally be their "wild party animal" . . . naked and willing to do their bidding!

I hope you are enjoying my story. Please check back tomorrow and I will continue. Please make a comment and let me know what you think so far. I want to know that people are reading.

Lots of Love . . . Brandy



---
By Gmac (Gmac) on Sunday, August 14, 2005 - 9:46 pm: Edit Post

Well looking at those big tits I know
that they had fun with you I would love
to see a photo of you wearing that collar
and your heels sounds hot



---
By Rascalnvixen (Rascalnvixen) on Monday, August 15, 2005 - 12:38 am: Edit Post

Brandy,

Your story so far is absolutely tantalizing!!! We're looking forward to the remainder.

Thanks!



---
By Chuck (Chuck) on Monday, August 15, 2005 - 7:35 am: Edit Post

Would love for you to be our slave. I would have changed one thing that Buck did. I would have brought you back out fully clothed so that the guys could enjoy stripping you slowly.



---
By Riverman (Riverman) on Monday, August 15, 2005 - 1:20 pm: Edit Post

I'd love to getin on your next game! I am just a few hours North of Memphis and would love to meet you!



---
By Leo10 (Leo10) on Monday, August 15, 2005 - 6:00 pm: Edit Post

don't stop let the fuckin begin.



---
By Brandyusa (Brandyusa) on Monday, August 15, 2005 - 8:55 pm: Edit Post

Thanks to those of you who commented. I am happy that you are enjoying my story. I hope that others will comment as well.

Back to the story:


I held my breath, sucked in my stomach, Buck opened the door. As he led me by the leash, naked toward the men, I kept my eyes lowered afraid to look up, my heart threatening to burst from my chest. I had left the room amongst hoots, hollers, and high fives; I reentered in silence, as if the men were in shock.

I was led across the room and finally stopped in front of the waiter. Buck said, "Brandy, say hi to Mr. Franco." I looked up into his eyes for the first time and heard myself say, "Hi Mr. Franco." "I hope I please you." Buck pulled on my leash forcing me to my knees. I didn't need further instruction as I reached up with my right hand to secure the waistband of his slacks and reached with my left hand to lower his zipper. The other two guys began to crowd around to watch as I reached through his fly, and pushed into his briefs to grab the stalk of meat between his legs. I pulled until his bare cock and balls protruded from his fly to bob in the cool air. It felt so erotic to have a strange man's bare cock at eye level just inches from my face. It was the first uncircumcised cock I had ever seen and it curved to the right. I stared in amazement as it pulsed in my hand. I leaned forward to lick the foreskin and the shiny red gland that peaked out. I continued to lick his cock head and began to stroke his shaft so that the foreskin alternately engulfed my tongue and bared his gland. A quick tug on the leash forced me to release his cock and brought me to my feet. I was led in turn, to the other men and the same introduction was repeated. Mr. Moros, the bellman, had a cock that was long, thin, and straight as a jumbo candy cane. His balls hung low in his sack and looked like heavy steel ball barrings in a deflated balloon. Holding his shaft up toward his body, I watched his balls swing freely as I licked at the wrinkled sack. Although Mr. Franco had been quiet, Mr. Moros encouraged me with, "Oh yea baby, lick my nuts." Two more jerks on the leash and I was on my knees examining the only black cock I had ever seen up close. Mr. William's cock, although not long, was as big around as a soup can and topped of an oversized mushroom-like head. They all leaned forward to see the contrast in out skin tones as I leaned toward his cock. His musk-scented cologne smelled wonderful and encouraged me to tentatively test the texture of that knob with the tip of my tongue. His ebony cock soon became shiny with my drool as I struggled to stretch my lips to accommodate its girth. I had just engulfed the mushroom and was busy giving it a tongue bath when a sharp snap of the lease caused it to come free from my lips with a pop, and I was brought to my feet again. As I was led back to the glass table with all of the men trailing close behind, they became more vocal. "I am going to need more of that, sweet thing." "You suck a mean cock, baby." 'Oh, look at that sweet ass."

Buck was controlling the pace and he and planned a little entertainment. As instructed, I lay on the round glass table and watched as my guests, no longer shy, stripped and sat on the chairs and couch around me. Still the wild animal, I was at center stage, and it was show time!

Although it was obvious that the men were ready for some hands-on exploration they were amazingly willing to allow Buck to direct my performance. And as for me . . . what a turn on to release all of my inhibitions and provide a decadent, even lewd solo sex show for my admirers. I lay back on the table, drew my legs up so that my high heels hooked on the edge of the table, and spread my knees giving my guests and unobstructed view of the treasures that had previously been hidden between my legs. I had there full attention as my hand glided across my breast, stopping momentarily to tease my nipple before tracing a path down my tummy, through the thin tuff of hair toward the center of their interest. The guys cheered me on as I gently stroked my clit and allowed my middle finger to push into the mouth of my pussy parting my now distended lips. A ritual I had followed countless time in the privacy of my room now became a wanton and whorish display of lust before an audience of horny men. And language that at other times I might have found crude, spurred me on to deeper depravity. "Stroke it for us hon." "Oh yeah, show us that sticky hole, baby." "Nice cunt." "She is a nasty bitch." I had been transformed by lust and I could not fight off the uncontrollable urge to be their "nasty bitch." I reached between my legs with both hands and used tips of my fingers to push against the apex of my sex and force my clit to emerge from under its hood and into their view, swollen and round like a pearl in a sea of pink. With that lewd invitation they quickly came to consensus that sex was not a spectator sport.

---
By Texcaveman (Texcaveman) on Monday, August 15, 2005 - 10:01 pm: Edit Post

oh wow....what a hot story!

fantastic pics of a sexy lady to boot!!

what more can I ask for?

MORE .....grin......MUCH MORE.....dont stop now sexy!



---
By Brandyusa (Brandyusa) on Monday, August 15, 2005 - 11:47 pm: Edit Post

Hands and fingers were every where. The sensations were overwhelming. My breasts, nipples, tummy, thighs, and pussy were all being stroked, teased, and probed at the same time. Mr. Moros moved to straddle my head and dropped those dangling balls in my mouth. I sucked his whole ball sac into my mouth and licked the base of his cock. I couldn't see who it was, but one of the other men touched the tip of his tongue ever so softly on the tender puckered tissue of my anal passage and began to drag it across my most private areas. It was like a power surge of electricity that shot straight to the brain and my mind went numb as it short-circuited. Consumed with lust, my lips encircled one of Mr. Moros's balls and as I licked and suckled his single nut, while using both hands to explore his taut muscular ass. My fingers slipped into the valley between his cheeks and I toyed with the rim of the hole I found there. I relished in the sensations the other stranger's tongue was producing. He dragged it so slowly across the sensitive skin that approached my pussy from behind and then on to the folds of my pussy itself. As if my mind was no longer in control, my pussy flowered open in submission to the strangers probing tongue. The tongue continues it agonizingly slow pace dipping into the sticky core of my sex, but not stopping until it reached my erect clit. He licked at that nub until it freed itself from the shield of its hood, sucked it until it stood out proud and hard, and then took it between his teeth. OMG, he was chewing on my clit!

Their conversation was muffled with thighs pressed against each ear, but it became obvious when Mr. Moros repositioned so that he could stuff his cock between my lips and leaned forward placing his finger tips in the mouth of my pussy. He stretched my pussy wide so that he created a gaping hole. I could feel their warm breath against the sensitive skin as they took turns peering down my hole into my womb, before giving it a triumphant lick. They alternated their probing fingers until I couldn't even tell who was in me. By this point Mr. Moros was literally hunching my face, driving his cock into my throat. They began to cheer for someone who had pushed first one and then two fingers into my sex . . . then three, then four . . . the pressure was unbearable. Realizing that failure was inevitable, he removed his hand when Mr. Moros said, "I can do it." Mr. Moros removed his cock from my mouth with a pop and I gulped down some much-needed air. As I watched him apply lube to his hand, Mr. Williams moved in to offer me his stiff black cock. Mr. Williams was much gentler and would allow me to lick his dick head before dipping it between my lips only to withdraw it again and repeat. I was out of my mind with lust and couldn't believe that this was happening to me! Before I knew it Mr. Moros had his hand completely within me, the lips of my pussy stretched around his WRIST! I whimpered and moaned around Mr. Williams' cock. "OH my God." "Oh my God." My waiter, not to be left out began to softly stroke the tender puckered skin encircling my rear passage, before poking in to feel Mr. Moros hand separated by only a membrane.

I was in sensory overload as I began to mumble, "Oh fuck", repeatedly under my breath. They all stopped abruptly and told me that if that was what I wanted, I would have to ask for it. I suddenly felt so empty and so desperate for contact, I began to beg, "Don't stop!" " I need to be fucked!" They asked me who I wanted, and I heard myself whisper, "All of you."




---
By Texas_trainer (Texas_trainer) on Thursday, August 25, 2005 - 3:25 am: Edit Post

Awesome story & Great Pics Strokingas I read! Love to see more pics w your story! Thanks for sharing brandy! I am an experienced Master & when living in Dallas use to take My slave in public for play & sex More please!