Please help support the Free Board by visiting our sponsors,
UPGRADE YOUR SMYW MEMBERSHIP!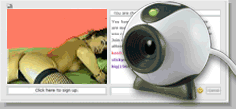 Buckle Bunny - Part 2 with photos
---
---
Show Me Your Wife: Wife Stories: Buckle Bunny - Part 2 with photos
---
By Imjustplainbill (Imjustplainbill) on Monday, August 15, 2005 - 8:40 am: Edit Post

The horses that the trainer had recomended to the boss were purchased
and
were delivered the next week. My thoughts were constantly on the trip I
had
taken with the trainer but nothing was said about it. He had promised
to
teach me more and I wanted to learn.
Finally, when he was checking one of my horses I whispered under my
breath
so only he could hear "don't you love me Daddy" He did not let on that
he
even heard me and I turned away and said no more.
The next morning he said there was a horse auction on Saturday and
even
though it was my day off I could go with him if I wanted. I said I
would
love to go and he told me to be ready by 6 a.m. The day arrived and I
was up
and waiting well before the appointed time. When his pick-up arrived I
ran
and jumped in the front seat beside him. An exchange of morning
greetings
and the trip began. Nothing else was said until we we reached the
auction
barn.
"We'll stay long enough to see what is offered for •••• and then head
back"
He picked up a sales catalogue and we went in and found seats. He
flipped
through the pages and settled to wait for the first offering. The first
to
come in was a beautiful colt but he showed no interest. And so it went.
None
of the horses seemed to interest him.
Suddenly he got to his feet and said we might as well leave as there
was
nothing here of interest. I just followed along and we were soon on our
way
home. Before long he did as he had done on our first trip, left the
highway
and found a secluded place to park. He sat with his arms folded over
the
steering and then turned to me ans said "do you still want to be my
little
girl"?
"Of course I do" I replied "I thought maybe you didn't want to be my
Daddy"
"I love being your Daddy and teaching you things. But you have to be
sure
it is what you want" he said.
"Yes please" my lips mouthed to him.
He gathered me in his arms and began to kiss my face all over and then
started down my throat towards my breasts which were aching for his
attention. As he removed my shirt he discovered I was braless and my
erect
nipples were ready for him.
He took them in his mouth one at a time and licked and sucked until
the
wonderful feeling between my legs was in full bloom again. I reached
for the
zipper of my jeans but he said "Not this time little girl. Today you
will
learn to please Daddy"
The thought excited me and I waited for insructions. "Feel the spot
between
my legs" he told me "undo my belt and pull down my zipper" He leaned
back
and I did as I was told. He wore no underwear and his thing popped
right up
into my hand.
"Now put your hand around that shaft and stroke it up and down gently.
While you are stroking you can get a good view of what Daddy's cock
looks
like when it wants to be pleased" It was a fascinating sight after my
years
of curiosity and as I stroked it a little drop of moisture appeared.
"Taste that with your tongue baby girl. I think you will like it". My
tongue reached out for a taste - which was good - and became I
enamoured of
the velvety feel of his glans. I licked around it and as I did he
suggested
I suck the whole head into my mouth. It felt as though I had a mouthful
of
silk - it felt so nice. My hand kept stroking and I could feel his
shaft
harden even more.
He told me how to work my tongue around the rim while I was sucking
and I
found it very pleasurable. "Now baby, take more of my cock in your
mouth but
keep stroking" His hands were behind my head now, guiding my movements
which
were getting faster.
He pulled my head off of his cock and said that I must make a decision
before we continued. He reminded me of the juices that I had produced
in our
first encounter and said that he was about to do the same. "You may
just
stroke me to that point or you can suck that juice right out of me. It
is
for you to decide"
My answer was to once again engulf his rod in my mouth and his hands
reached back to guide me again. We began to move faster and I loved the
action in my mouth. My one hand was still around the base and I felt a
change and worked my hand. My sucking continued and suddenly he erupted
into
my mouth. His hands encouraged me and I sucked and swallowed and sucked
some
more.. He became very relaxed but I kept lapping his cock with my
tongue
because it tasted so nice.
He pushed me up and regained his seated position. After a moment he
said
"You are a good student little girl. You pleased your Daddy very much
but
you still need to be satisfied don't you"?
"If I pleased you Daddy dear I am happy".
"We'll finish this properly - get out of the truck". We found a grassy
spot
under a tree and he told me to take off my jeans and join him on the
grass.
As I went to lay beside him he pulled me over so that I was astride
him. His
hands hitched my bottom up until my pussy was right over his face.
"Relax little one - this is for you" Once again his hands guided me
and his
tongue began to lick my pussy. That wonderful tongue covered all my
pussy
and even entered the slit and wiggled around. I felt the excitement
growing
and began to push myself on to his mouth. At that point he grabbed the
little nub and began to suck. I couldn't be still but he managed to
hang on.
He felt the pressure building and sucked harder. Suddenly I threw my
head
back and cried "Oh yes" He kept sucking until I was completly done and
I
scooted down and relaxed on his chest
We stood up and he pulled me into his arms for a loving hug. "My job
is
done baby girl"
That was the last time he gave me lessons but that wonderful man had
lovingly prepared me to go on with my sexual life.
And I was ready!!!

---
By Mecpl (Mecpl) on Tuesday, August 16, 2005 - 3:02 pm: Edit Post

I'll be glad when school is back in session.