Please help support the Free Board by visiting our sponsors,
UPGRADE YOUR SMYW MEMBERSHIP!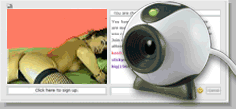 The Blow Job. By BigCarl.
---
---
Show Me Your Wife: Wife Stories: The Blow Job. By BigCarl.
---
By Bigcarl (Bigcarl) on Thursday, August 18, 2005 - 8:30 pm: Edit Post

The Blow Job.
By BigCarl
I've been having an adulterous affair with my best friend's wife for the last couple years now. I don't think, it's going to end any time soon either. From the first time we had sex. We haven't been able to get enough of each other. The past few days were a living hell, for us. She had her period, and that means no sex. We were driving ourselves crazy. We are so hot for each other. We just can't keep our hands off, one and other. And that only makes it worse, for us.

I drive trailer truck, for a living. I had to say Good- Bye to her. I needed to go, do my run. She came down to trucking company with me to, say, good-bye to me there.
When we got there, I found out, my trailer was still being loaded. So I had to wait a while.

Annie, said she would hang around with me, until I was ready to leave.

I said, we can make believe were kids, and go parking in the lot.
We laughed. We always have fun together.

She had on a pair of lose fitting sweat pants and a tee shirt without a bra, and she usual wears panties that fit losely around her thighs. I was wearing a dark tee shirt, jocky shorts, and jeans, with a pair of sneaks.

She has, this way of cuddling up in my lap, and sitting on my cock. I call her my baby, when I hold her like that.

Once she got herself positioned, she said,okay let's make out?
Who could say no to her?
Next thing we knew, we were making out like teenagers.
And groping each other.
She was so hot. She had shivers going up and down her spine.
We were kissing, and sucking on each others tongues.
She was unconsciously rubbing her pussy back and forth across my cock. And rubbing her hand over my hard chest.
Knowing her pussy was on top on my cock, was driving me crazy.
I could feel the heat from her body on top of me.
She body felt, So Hot, it was driving me crazy.
My cock was so hard it hurt, I wanted to fuck her, so bad.
I was feeling her up, and pinching her nipple, with one hand.
With my other hand, I was rubbing and squeezing the inside of her thighs,.
I knew she was almost over her period.
But she still wouldn't, let me fuck her.
No matter how much I begged, or how bad she wanted me too.
We weren't going to fuck.
Until she was over it.
I got my hand between her legs and rubbed it over her pussy through her pants, and panties.
She pulled her mouth off mine. Moaning ooooh no, don't do that, I'm dirty.
I stuck my tongue in her ear, making her moan.
I know she loves that, it sends shivers down to her clit.
This gets her wet, and makes her squirm.
I quickly slid my hand down, between the front of her sweats, and panties, until I had it over her vagina. I could feel her, warm, moist pussy, through the damp crotch of her panties.
We kissed again, as I stuck my tongue in her mouth.
I had no trouble getting my fingers under the lose leg of her panties.
I immediately got my middle finger between the lips her vagina, and brought it right to her clit.
As I touched it, she jerked and put her head on my shoulder, with a soft moan, and said, please don't, it's dirty.
But she opened her legs, and put her hand over mine. As if to hold it in place, so I couldn't get my fingers inside her.
I gently rubbed my finger tip back and forth across her clit.
She, was going nuts her whole body was trembling, she was panting like a race horse, after a long race.
She looked at me, and begged me, please don't, put your finger in me, I'm dirty?
I think she just gave up, because she needed to cum so bad.
As I messaged her clit with my finger tip, she laid her head on my shoulder, breathing deeply, moaning and enjoying the sensations, that were going through her body.
She came quickly, with hard jerking motions against my hand. I knew she must have soaked her panties with cum.

After she caught her breath.

She said, I want to do something for you, her hands went to my waist. I helped her open my pants, I lifted my ass, up off the seat, so she could pull my jeans and underpants, part way down my thighs.
As soon as my cock was freed, it stood straight up.

I though she was going to jerk me off.
But instead she bend over, and kissed it on the head.
Then she started blowing on it!
I asked her, what are you doing?
She said I'm giving you a blow job!
I laughed so hard, I had tears running down my cheeks.  
She looked at me, and asked, why are laughing at me?
I tried to stop laughing at her, but couldn't.
When I finally stopped laughing.
I told her it's called a blow job, but you suck on it, not blow on it.
I started cracking up again.

She said, stop that, and teach me, how to do it?
I don't anything about giving BJ's, I told her,
but I know what I like.
I told her to suck it, like she does to my tongue went we kiss, and it's in her mouth,
and to slid her mouth up and down on it, with your lips wrapped around the shaft.
And while your doing all that, caress my ball and lick the head. Without scraping it with your teeth.

She gagged on it, at first,
but she quickly learned what I like.
I closed my eyes leaned back against the seat, to enjoy the first Blow Job, she ever gave me.  
I knew it wouldn't take me long, before, I shoot my load.
It felt so good having my penis in her warm mouth, with her full lips wrapped the shaft of my cock.
and having her warm drool running, over my cock, out her mouth, over her hand, and onto my balls.
It felt so good.
The wicked sensations I felt, as she licked around the head of my penis, send shivers up and down my spine, making my penis twitch in her mouth.
Listening to the slurping, sucking sounds she making as she worked on my cock, for the first time.
Sounded like sweet music, that put me in a trance.
This felt so good.
I though to myself, I must be heaven, on earth.
I knew, I couldn't hold out much longer.
I went right over the edge,
and completely out of my mind.
I lost all control.
I put my hands on the back of her head,
and started fucking her mouth violently.
I couldn't help myself.
I pushed my cock into her throat, making her gag, and drool even more.
My body twitched and jerked, then I went stiff, as I erupted in orgasm, spurting my cum down her throat.
She instinctively tried to it swallow it.
But there was just too much of it, most of it ran out the sides of her mouth and over her chin.
When I finally caugh my breath, and opened my eyes, and looked at her.
She had this shocked expression on her face.
Her pale blue eyes, were red and watery.
She had my cum all over her face, on her lips, nose, and chin, and the front of her tee shirt was spotted with sperm too. I think she might have gotten some in her hair too.

I kind of figured, this wasn't what, she wasn't expecting.
I told her,
I was sorry,
I just couldn't help myself.
I gave her a couple a paper towels to wipe her mouth, and face with.

I asked her, if she knew what the biggest lie, a man tells a woman is?
She replied, NO.
I told her,
he says to her,
" honest honey, I promise you, I won't cum in your mouth."
She didn't think it was funny.
She had no sooner finished wiping her mouth.
When she got this weird look on her face.
I got the worse feeling of dread I ever had, as this awful though passed through my mind.
She's going to tell me, that what I did to her was so terrible, that she doesn't want to see me anymore.
Then she asked me, did I do it good enough?was it alright?Did you like it?
To answer her questions.
I just grabbed her, and held tight, and kissed full on the mouth.
I had just pulled up my jeans.
When the dock foreman, stuck his head out the door yelling,
BigC, your load is ready.
We looked at each other, and kissed
Good-bye.
She said, hurry back,
I miss you when your gone.
I told her,
I can't wait to see her again either.
Life is good.