Please help support the Free Board by visiting our sponsors,
UPGRADE YOUR SMYW MEMBERSHIP!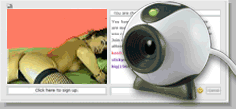 Slut wife at adult theatre Part 1
---
---
Show Me Your Wife: Wife Stories: Slut wife at adult theatre Part 1
---
By Yorkie37 (Yorkie37) on Sunday, September 04, 2005 - 12:49 pm: Edit Post

I was going out one night to a stag night for one of my best mates and I dared wife to go to the nearest adult theatre to see what was what. Making sure she was dressed very sluttily. I was going to be out all night and staying at an out of town motel. I took my laptop with me and asked her to e-mail me her actions when she got back home if she had dared to do as I had dared her. This is what I received.
Oh my god Yorkie.Friday night was the scariest, most erotic night I have ever had. When I walked in the theater, the man at the ticket counter actually asked me if I was a working girl. I certainly was dressed like one with heavy make-up short black skirt and black blouse, red high heels. When I told him that I was just a wife and mother out for an adventure, he could then see that I was nervous and he became so sweet and even asked me if I was certain that I wanted to go in because it was quite crowded and there were no other females.You know I don't smoke cigarette's but I asked him for one and went outside and smoked it, came back in light headed and gave him my money for the ticket and went in. When I walked in the theater it was dark and took time for my eyes to adjust but I could feel the stares, I stood in the back by the door thinking I was alone when I noticed a man stitting on a bench next to me, he did not say anything but he just sat there. Yorkie I have to tell you I was so nervous and I really thought about leaving, but I just stood there frozen watching the screen and this woman on her knees in front of 3 men each fucking her mouth so hard and making her gag. I stood there just watching this for a good 15 minutes and as I stood there more men seem to come to this area in the back of the theater. It was dark but I could now make out my surroundings. There were 2 benches in the area with men sitting on them and a railing that men were leaning over to watch the movie. I just kept standing there, nervous and frozen when I felt a hand on my leg. The man sitting on the bench began to rub my leg slowly moving to my thigh. I just closed my eyes, and when I opened them there were 2 men standing in front of me, one had his pants down and stroking himself and the other man leaned forward and whispered in my ear that he heard I was a wife and mother looking for adventure, then said I came to the right place. He started to unbutton my blouse, by then there were fingers in me and the man doing it oaned and said "real wet" Yorkie I was, I was so excited yet still nervous actually trembling. The man opened my blouse and saw my bvlack teddy with my breast cut out, he just smiled then undid my skirt and pulled that off and saw that it was crotchless. He then grabbed my nipples and began to pull on them. He then just reached up, put his hands around my head and slowly pushed me down. He made me look up and asked me what I wanted.. I told him cock, all the cock you can give me. He turned me around and basically put my head in the lap of the man who was ingering me sitting on the bench, I started to suck him, then he got down behind me and began to rub himself on me. He leaned forward and whispered in my ear that he wanted to do me bareback and asked me if that was ok.. I told him yes. Then he just pushed it right in. He fucked me so hard and fast. At that point there were men kneeling and standing all around me. One guy shouted he was cumming and grabbed my head off the man I was sucking and he came all over my face. I went back to sucking the other man and he came in my mouth. Then the man fucking me said.."in you or on you" I told him anywhere he wanted. he came in me, and no sooner did he stand up did another man take his place, and I was sucking another cock. Then I heard some guys talking about how this slut is doing bareback. Then the guys had me get up, they moved the bench out and had me lay on it, they began to fuck me again and my head was laying over the back of bench and they were fucking my mouth too.. guys were walking up and cumming on m tits. Then they had me get on top of a man on the bench and I had 3 men in me at once as well as guys just walking up and cumming on the side of my face or tit my back my hair. Yorkie, I have no idea how many men used me. I really, really don't I do know it was a hel of lot more than I ever expected, I was there for alomost 3 hours and it was non stop. I wnt into the bathroom before I left and I was a messI drove home crying and then laughing. When I got home you were of course not home it was after midnight. I stood in front of the mirror and looked at myself, I actually found myself being turned on by the way I looked, I out my one hand between my legs to feel all the cum inside me and it dripping out. I eagerly licked it off my fingers. Here I am now, still sore and very excited writing this e-mail to you, to tell my husband and master what I have done and I am thinking about the next time I go back. I loved being treated like that. What have I become. Your cyber slave and loving wife forever, Di xoxoxoxoxoxoxo



---
By Celticmist1st (Celticmist1st) on Wednesday, September 14, 2005 - 7:21 pm: Edit Post

fuc*ing fantastic story...

loved the description of what your wife was wearing.... sexy silky outfits do me in !!!

would love to see something like this happen...

thanks guys xxx



---
By Ricanleo (Ricanleo) on Saturday, September 17, 2005 - 12:58 am: Edit Post

yorkie great sotry i could just picture her cunt dripping fingering her self in front of the mirror dam so hot! would love more and would love 2 also see something like that



---
By Yorkie37 (Yorkie37) on Sunday, September 18, 2005 - 6:39 pm: Edit Post

I too would like to see it Ricanleo. She did it whilst I was absent.



---
By Cobaltblue (Cobaltblue) on Monday, September 26, 2005 - 5:03 pm: Edit Post

Yorkie; that was a lovely story. She doesn't get to the states, does she?