Please help support the Free Board by visiting our sponsors,
UPGRADE YOUR SMYW MEMBERSHIP!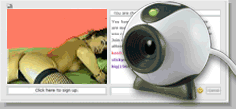 Wife lets me show
---
---
Show Me Your Wife: Wife Stories: Wife lets me show
---
By Dicker56 (Dicker56) on Sunday, December 11, 2005 - 5:15 am: Edit Post

no sharing no threesomes,but she has let me show.50 and 49 year old couple with what i think is a hot wife.34,26,35.she lets me take her clothes off while going for drives,and once we passed a couple truckers and i ask her to flash and she did.wow!in the early days we talked about having someone else to join us and the sex was allways hot.havent got that far yet,but probably wont now.the best time was one night we went out partying with a single friend,ended up driving around in the ••••••••••• driving. all of us in the front seat and wife let me take her bra off and put my hand up her shirt and play with her tits.later at home friend passed out and we had sex in the chair accross from the couch where he was laying.i asked wife after if she would have sex with him if i woke him up.she said no,but she would stay naked if i wanted to wake him up and let him see her.she laid there naked and i went and woke him up and told she wanted to talk to him.she acted like she was passed out when he went to the room.only had the light from the tv on but there was my wife in all her glory,legs spread on her back.i closed the door when he went in as to not make him nervous.he came back out after about 30 seconds and said she was sleeping.maybe not to hot for some of you,but i grt hard just thinking how close something can get and not happen.



---
By Alana__bill (Alana__bill) on Sunday, December 11, 2005 - 9:05 am: Edit Post

That is how we started out. My husband would let me flash & then he went on to let me show myself naked to his buddies and then much later he wanted to see me have sex with other men & women. It has been a truely great experience going from just flashing to complete sharing. Very exciting & adventurous for both of us.



---
By Sexyplay (Sexyplay) on Wednesday, December 14, 2005 - 5:39 pm: Edit Post

my wife also lets me show her off n we havent traded at all cept that she wants a fmf 3sum to share me. when we first started it was hard getting to let me take pics of her nude.first time i think i got bout 8 pics n grad number increased to now which we usually take bout 100-150 pics at a time. one day i asked her if i could post her n she floored me. without a hesistation she said yes n i started to post her pics right then b4 she changed her mind n have been doin so with her blessing since. i luv showing her off both online n off. we have flashed her while she is getting a pedicure n she flashes the guy doin her feet with a spread shot showing off her pussy as she is casually reading a mag,when she is trying on heels n lets the guy also get an upskirt shot or showing off her cleavage as she bends down to "adjust" her heels while her cleavage is inches from his face,or as we r driving on freeway n she is giving me head as she flashes her ass n tits to the drivers when they pass us by.our last show was when she gave our 70+ y/o neighbor a prvt show as she was in our patio playing with her toys as he watched her have her orgasm. she did this without letting him know she knew he was watching which i m sure made it more excititng for all of us. i luv showing her off n it gives us a thrill beyond explanation knowing guys r looking at her .



---
By I_like_m_curvy (I_like_m_curvy) on Thursday, December 15, 2005 - 11:22 pm: Edit Post

have always loved your posts sexplay. very sexxy. wish you were my neighbor. (grin)



---
By Sexyplay (Sexyplay) on Tuesday, December 20, 2005 - 12:40 pm: Edit Post

tyvm curvy i would luv to have u as my neighbor.i have always been a closet exhibitionist n also a slut but not til i met my current man did he c this n released it ...but it took lots of patience from him. we r getting a new neighbor to my side of our home n looks like it will b a fun summer.he wont have such a vantage view as our 70+ neighbor cause he gets to c inside our home when i leave the blinds wide open n sees me walking round naked but hope to show new neighbor a good view when i m doin some "gardening".we have met them n they r in their 60's n retired.



---
By Mstem (Mstem) on Friday, December 23, 2005 - 1:23 am: Edit Post

wife flashes cars & truckers. gets on her knees to suck my dick with no panties on & shows her ass & pussy. i go through fast food drive thrus with pants down & dick hard.



---
By Man4hotwife (Man4hotwife) on Tuesday, January 03, 2006 - 11:18 am: Edit Post

cum n park your car in front of my window and do your thing. I'll invite you inside...



---
By Burl (Burl) on Tuesday, January 17, 2006 - 12:15 pm: Edit Post

My wife is always willing to let me show off her body.We go out for supper every weekend. End up driving about 40 miles away from home to eat.After dinner we get on the interstate and start flashing truckers.Have a CB in our car and find one running about 60mph by himself. Dont like a pack of 80,000 pound trucks all around us.We are in our 50s,so I try to find an older guy. They are more considerate and polite.I start talking to him and get him to change channels so no one hears us as easily.Ask where he is going,where he has been, are you alone or teaming it,etc. Go about 5 miles this way so if anyone followed us to that channel, they get bored and leave. I will ask him if he has "seen anything good lately". They usually reply its been along time since they saw any skin. I ask if they have time to settle an argument for me. They say sure.I tell them I installed a light on my car and does it look right to them. Tell them my wife thinks its too bright. They say come on around and they will see.I get beside them and turn on a light I mounted in front of the passenger seat. It lights up my wife from shoulders down perfectly. I have her setting there topless and her 38DDs just shining for them.They always say its just right or needs to be brighter. I put this light in because a buddy of mine got stopped for having his dome light on showing his wifes tits one time.They didnt get caught showing anything,but were told it is a "hazard" having a domelight on while driving at night. Its mounted low enough that a vehicle going the opposite way will not notice a bright light on. Had a slow night finding trucks after midnite once.Stopped at a rest area to get a coke as we drove along. As we were leaving I noticed a trucker using a pay phone outside. As we rounded the curve, he was walking back to his truck. I stopped,rolled my window down and asked how far it was to a city about 100 miles ahead of us. He knelt down to talk to me and my wife turned so he could get a good look at her titties. It was funny listening to him stammer the answer to my question.



---
By Playtime (Playtime) on Wednesday, February 01, 2006 - 6:48 pm: Edit Post

My wife loves flashing truckers from our van
and listening to them on the cb getting excited
and telling all the other guys on the road too
---
By Commodoredawe on Friday, May 18, 2018 - 1:00 am: Edit Post

With us it started about 5 years after getting married. We went to a party and were meant to be picked up by a taxi. My wife got very drunk and on top the taxi never came. We were in our 30ies then. A guy in his late 50ies, still very fit and he also looked the part offered to drive us home. When we got home my wifes legs were all jelly, she was happy and giggling but had no control.

So our friend offered to help me take upstairs. By the time we got to the appartment we had to carry her inside and into the bedroom where she just fell back on the bed.

I dont know what made me do that but I asked the guy if he could help me undress my wife. First boots then trousers, then I made an excuse to go to the bathroom and told him to continue. I left the bedroom door ajar and watch him as he gently and lovingly got her blouse off, then he showed his expertise by getting the bra off wihtout problem and finally he pulled my wifes panties down. Then he looked around if I was already coming back and as he did not hear anything he sat next to her and starting softly touching my wife belly, her tits and then he move his right hand to my wifes hairy pubes and started rubbing and squeeying and when she was wet enough his fingers went inside my wifes littly cunnie.

Then he stopped and I made some noises indicating I was coming back.

WE then stood next to our bed and chatted for a whule. He told me what a beautiful wife I had and that I was a lucky guy. He aso said that he was an expert masseur and that he would love to give my wife a massage.
So we both sat on the bed and I told him that is was fine for him to touch my wife if he wanted to and so he did in front of me. He explained all his techniques will spreading my wifes legs, turning her over, touching her overtly everywhere.

Then he said it was time to leave.

When my wife heard the whole story the next day she was shocked and at the same time incredibly turned on and hurny as ••••• I had to tell her over and over again what the guy had done, how he had touched her and what he had seen, while we were fucking like rabbits.

Since then we are always looking for opportunities to expose her. What works for us is mainly hotels when we are on holidays, we also have quite a trucker routine. To keep it safe we have a few truckers with whom we have become friends and they let us know when they are in the area so that we can arrange a horny naked meet for my wife.

She likes it when they guys jerk off and spray their seeds. She allows them to come on her ass and she has given quite a few blow jobs over the years.

Love to hear your comments.