Please help support the Free Board by visiting our sponsors,
UPGRADE YOUR SMYW MEMBERSHIP!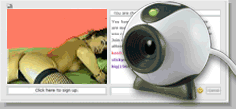 Weekend fuck
---
---
Show Me Your Wife: Wife Stories: Weekend fuck
---
By Leglover (Leglover) on Friday, December 16, 2005 - 11:58 am: Edit Post

Joy let me put in a one way mirror so I could watch and not bother her boy friends. When the day came for a big party Joy had shave her pussy
and help her get ready. When she heard a car pull, up she sent me to the guest room and told me to stay there until they left.

Bill was the first to knock. Rick arrived about ten minutes later. Joy greeted them in a sexy see through robe. Joy fixed them a drink and they talked as they sat and had their drinks. I could only hear bits of what they were saying but I did hear them saying how sexy my wife looked.

The guys had Joy undressed by the time they got her to the bedroom. From the comments it sounded like Bill had won the coin toss to see who would
be the first to fuck her pussy. Bill and Rick quickly shed their cloths. Their cocks were ready and they guided Joy to my bed.

They started with her tits and in no time they
had her begging to be fucked.Bill got between her legs and ate her pussy until she yelled OH GOD
I'M COMING! . He didn't waste any time sinking his cock in her pussy as Rick played with her tits. Joy was out of her mind with lust.

This was also the first time I had used the one way mirror. It was perfect. I had even wired the bedroom for sound and put in soft sexy lighting.
I didn't tell Joy but I also installed video cameras in several places so I could tape all the action.

I was just as excited as Bill and Rick and
took off my clothes and relaxed as I watched Bill fuck my wife.Rick was cheering Bill along encouraging him to shoot his load. Personally
I think he just wanted his turn!

Joy was moaning and babbling as Bill pounded away. She soon had her legs wrapped around Bill and had her pussy tilted up. Now she was grunting
at the bottom of each stroke. Damn this was hot action! Part of me wanted to be in there with Joy and part of me was getting real hot from watching.

Bill tensed up as he climaxed and Joy said OOOOOH YESSSS FILL MY PUSSY with your cum. Bill laid on top of her for a minute then he rolled off. Rick climbed on and soon had Joy gasping in a series of small orgasms. He stopped and had her get up on her hands and knees so he could fuck her doggy style. Her tits were jiggling and shaking making such a sexy sight I had to stroke my cock.

Bill recovered enough to come over and play with her nipples and kiss her as Rick stroked his big cock in her pussy. Joy said OH YESSSS pinch my nipples, fuck meeeee! Rick did as he was told
making Joy wild with the sexual heat. Rick's cock was working their juices into a lather and making a large-wet spot on the bed.

Joy had called Bruce come to come over and join the fun. Joy was the meat in a sex sandwich Rick was on the bottom and a big black man with a huge
cock was plowing into my wife's pussy and Joy switching back and forth between Bill and Bruce sucking their dicks. I was like a robot as I
watched Joy and stroked my dick.

The lights were on so I could see everything. I saw the black man's ass tighten as he rammed deep in my wife's pussy. He pulled his black cock out of Joy's pussy with cum still dripping from the end of it.

I would have never believed one woman could get so turned on but all week end they fucked and sucked until they fell asleep from exhaustion
then they would wake up and fuck some more.



---
By Mifunguy (Mifunguy) on Saturday, December 17, 2005 - 8:34 am: Edit Post

Awesome story!!



---
By Silverwing (Silverwing) on Sunday, December 18, 2005 - 5:03 pm: Edit Post

I like reading about sexy women who are not shy about their needs and wants!Sure like to take their place!