Please help support the Free Board by visiting our sponsors,
UPGRADE YOUR SMYW MEMBERSHIP!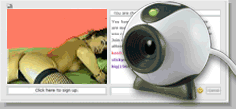 Voyeur and Public
---
---
Show Me Your Wife: Wife Stories: Voyeur and Public
---
By Silober (Silober) on Thursday, December 22, 2005 - 6:15 pm: Edit Post

I hope you enjoy.
Sorry for my english, is not my language, itīs a short story Iīve write in my language and Iīve tried to give it to you.
(Grammar and vocabulary corrections accepted)


We go into the restaurant. Itīs friday evening and we go out for dinner each friday. We are married from more than 10 years, and since a couple of years our sexual life was getting a bit bored, and finally after having tried to do again the same things we had been doing during all our marriage we decided to put a twist of pepper in our sex.
She is dressed with a short black dress and after having thinking during half an hour which panty was more suitable we decided not to wear anyone. Itīs the first time she goes to a restaurant without panty, and I feel excited when I imagine her ass naked inside her dress.
Itīs a luxurious restaurant with uniformed waiters, in black and white, other four couples are at their tables and the silence is in the air.
Our waitress takes us to our table, at the end of the restaurant, she takes the chairs and we sit. Without saying anything she brings us a couple of cocktails. My wife feels nervious , she feels her cunt on the chair and doesnīt know how to sit.
A piano sounds low and without waiting we order, the waitress is about 45 and her elegant uniform fits her well, she is quite attractive, not exactly beautiful but interesting. Her breasts fight with her white shirt pulling it out, and her ass makes her black skirt look round. She is slim but plenty of sexy meat.
I see my wife moving her head, feeling strangely naked and Iīm getting excited when I think what is happening under her skirt. When I see the waitress coming to our table with the dinner I suddenly take my foot off my shoes and I slowly direct it under the skirt caressing her ankles. Her surprised face shows she didnīt know I donīt wear socks as I had been planning this carefully. My foot goes up as the waitress arrives and when she puts my wife course over the table it is in her knee, tickling it. My wife laughs loudly feeling more excitation than tickles and the waitress looks at her stranged realising that something is happening.
I stop at her knees thinking which way to take, I try to surrounder her thighs in the way of her hips but my foot thinks itīs a way too long so it decides to change and it goes slowly by the interior of their thighs straight to the finish.
My wife moves all her body nearly dancing in silence but biting her lips. The waitress serves my course and when she bends over my part of the table she realises my leg is doing strange movements under the table that have an important relationship with the strange behaviour of my wife. At least she knows whatīs happening and her nipples react with a sudden erection saying that she knows it, she likes it and she enjoys it.
My toe is playing with a few short hairs that take care of a pinky pussy that is swelling. I feel her hairy cunt wet and my foot wets of her juices, she moves her breasts trying to find something to rub her excited nipples with, she takes the napkin and use it for rubbing them while the waitress looks at her nipples with an open wet mouth.
She decide to do a counter-attack and her foot flyes to my cock to find that my hand has arrived first and the job of unzipping has been done before she thought. My wet dick orders my hand to take her foot and help it in the hard work of wanking with her foot.
The waitress come near me trying to fill my glass but looking at whatīs happening between my legs.
My wife takes her glass puts it under the table, rubs her flooded cunt with it and gives it to me , I smile and I drink, tasting her juices and looking at the waitress, that takes the glass and cleans it with her tongue. I take two bits of bread under the table and I cover them with my precum, my wife takes them eats one and the waitress takes the other and after rubbing her nipples with it she swallows it.
My wife reaches an unknown orgasm that soaks my foot and her skirt and at the same time a load of cream flies over her foot and lands on my trouser that has now a big pool.
The waitress, an excelent waitress, decides to help a customer and pours some wine over me so all people in the restaurant thinks she and wine are the guiltys of my trouser.
Trying to help me, as everybody sees, she takes a napkin and tries to clean my trouser but what she is really doing is wanking me with her hand in my naked cock, taking my cream between her fingers and tasting it.
We put in order our clothes and ask for the bill and the waitress brigs us a card that I read,
"You are a nice couple, dinner is on the hose, I finish at 23.00, phone number XXXXXXX, I īd love you come back for dinner next friday"

Please post your comments



---
By Stroke2u (Stroke2u) on Tuesday, January 10, 2006 - 9:49 am: Edit Post

I would love to know where this fine restaurant is! Your waitress provides the kind of service I'm always happy for.



---
By Nccouple (Nccouple) on Saturday, January 14, 2006 - 5:06 pm: Edit Post

Er uh,