Please help support the Free Board by visiting our sponsors,
UPGRADE YOUR SMYW MEMBERSHIP!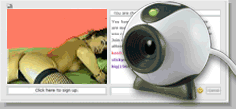 First time with another man...
---
---
Show Me Your Wife: Wife Stories: First time with another man...
---
By Loneranger (Loneranger) on Saturday, December 31, 2005 - 11:38 pm: Edit Post

Although I love women, I often masturbate to the thought of another man. This is the story of my first time....
One night I was staying in a hotel room by myself. And is often the case, I was feeling very horny that night... What I love to do is masturbate with the lights on, and the drapes opened just far enough, so if a person wanted to peek inside, they would see me playing with my cock. It's always a turn on to know that someone may be out there watching me. I always act as if I'm so into what I'm doing, that I have no idea the drapes are exposing me playing my little game. Although, I always have my ears open and know exactly when someone is walking by...
Now I must explain, I'm a fit, clean cut, good-looking man. I have blond hair and blue eyes, and I like to shave all the hair off of my private parts. I think nothing is sexier than my smooth shaved cock, nuts and butt. And I've often watched myself in the mirror and wished I was fucking myself!
The other thing I do before playing my little game, is to buy porno magazines. Not just regular mag.s, but GAY mag.s with lots of pictures with hot naked men in them. Seeing other men's naked bodies gets my dick harder than anything!!!
So that night, if you happened to look into my room, what you would see is me laying naked in my bed with my shaved ass and nuts, masturbating to a gay man's magazine. I always make sure everyone could see exactly what type of mag. I had in my hands. And exactly what I was doing as I look at those sexy men!.. Now, I don't care if a woman or a man happens to peek in and catch me. To me it's a complete turn on just knowing I am being watched. And whoever catches me, I think will enjoy my show.
Well, after I had been going at it awhile. I keep hearing noices outside my window, and I was dreaming about who might be outside watching me masturbate to those fucking hot studs in the magazines... I knew someone was out there too, because I keep hearing rustling sounds outside. Was it a man? Or a woman, or maybe a couple watcing me stroke my hard cock, and they themselves getting off on the idea of me working my hard cock.
Finally, I heard a knock on the door and my heart raced, as I jumped over to the window. Not knowing who was out there, or what their reaction would be. But when I looked through the window it was a single, good-looking man rubbing his croutch. He must had been there watching me for awhile too, because when I opened the door, he bolted through like a dog in heat! And I knew I was going to get what I deserved, teasing him like that! Marco was a Latin man. Nice smooth brown skin. I could tell he did physical work for a living because of the great shape he was in. And in his broken English he told me I was going to get what I wanted.
Marco rushed in tearing off his clothes as he came over to my bed. And began kissing me for the first time ever. Not soft kisses, but deep and hard and forceful. And touching me and holding me. I was loving it! And then he grabbed my smooth dick and put it in his mouth and begin sucking my dick. I had never been sucked off by a man before, he knew exactly how to do it, like only another man would.... Well, with all the time I had spent masturbating to this very thought, and now having it actually happen. It didn't take me very long at all for me to shoot my load right down his throut. And I know I came alot. I could feel my orgasm down to my toes.
Now, looking back on it, I think I made Marco mad coming in his mouth the way I did. He didn't spit it out, no, he drank down ever last drop of my sperm. But, when I was through, he told me to turn around and bend over on the edge of the bed, he was going to treat me like the two-balled bitch that I was!
I had never been fucked before, but had always fantasized about it. And as I stuck my silky smooth butt up in the air to meet him, I could already feel my cock stirring again. Marco reached out and grabbed me by my hips and aimed his hot cock right for my brown little eye. As my ass lossened up to accept his hot cock, I felt just like one of his women, that was in love with his hard dick. And as his speed incressed in and out of my hole and he kept saying this is what I deserved, showing the whole world what a faggot I was. My dick just keep getting harder and harder. And when he finally came in my ass, I shot my second load on the sheets beneath me.
Marco got dressed and left me with his cum in my ass, and a dirty little smile on my face. And to this day, I wonder who else was outside my window that night, and if they saw me get exactly want I had always wanted!



---
By Loneranger (Loneranger) on Sunday, January 01, 2006 - 12:08 am: Edit Post

That stoy is completely true!



---
By Steveone (Steveone) on Wednesday, January 25, 2006 - 12:20 am: Edit Post

Hey this is for wife stories not punk stories freak!



---
By Loneranger on Monday, October 29, 2012 - 6:01 pm: Edit Post

A few years later and my dick still gets hard thinking about it...