Please help support the Free Board by visiting our sponsors,
UPGRADE YOUR SMYW MEMBERSHIP!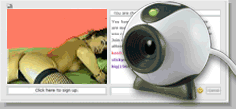 Rest area fun
---
---
Show Me Your Wife: Wife Stories: Rest area fun
---
By Licumm (Licumm) on Sunday, April 09, 2006 - 8:08 pm: Edit Post

we were on a long trip, my wife was getting horny and took here shorts and panties off she began rubbing her clit while we drove. I was getting so hot I had to stop at A rest area. It was 8 am on a sunday, nobody was around. we pulled into a spot there was a car 2 spots away but nobody was there. my wife put her left foot on the dashboard and continued to play with her pussy. by this time I was so horny i pulled out my cock and began to stroke it. I looked up and the guy had returned to his car. he was looking at my wife and grinning she looked at him and continued to finger her pussy sliding her left leg even further up and rolled down the window to give him a better view. she grabbed my cock and began to stroke it. by this time the guy was out of his car stroking his cock outside my wifes window. his cock was very long, definately bigger than mine. this all happened in a blur but before I knew it she was sucking his cock while stroking mine. I couldn't believe my eyes. my wife had never did anything like this before although we discussed her fantasies of exhibitionism.my wife was getting two cocks at once and loving it! She pulled out a •••••• from her purse and motioned for him to climb in the back of our mini van.My 32 year old soccer mom was going to get fucked by a stranger in the back of our van. the back seats were folded down so there was plenty of room as I climbed back to join them. my wife laid on her back as jim(he introduced himself before he stuck his cock in her) began to fuck her. I was on my knees to her left and she turned her head and sucked on my cock while being fucked by jims huge cock. she rubbed her clit furiously while I teased her nipples and jim pumped away.I couldn't take it anymore. I began too shoot my load in her mouth. she took the first shot then pulled away as I came on her tits. jim came shortly after. we thanked him for a hot time and he obliged. then he pulled the cum filled •••••• off, pulled his pants up and left. I'll never forget that day. My wife showed off for a stranger and became a two cock slut. I don't have any pictures but I do have one of her playing with her clit. would love to her comments on my story or similar stories anyone may have.
---
By Admr (Admr) on Monday, April 10, 2006 - 4:38 am: Edit Post

Wow, how exciting and what a very horny story. Love to see a woman showing herself off and playing with her hot pussy like that in a rest area. Sure made me hard reading about your wife doing that.



---
By Sexhibitionists (Sexhibitionists) on Monday, April 10, 2006 - 9:16 am: Edit Post

Licumm, do these pics bring back memories? I've posted some of these before, but it seems fitting to include them with our similar encounter.

Luckly on this day, I did have my camera along, as a matter of fact, we had been taking naughty outdoor shots of my wife at another location before we decided to stop at this senic overlook parking area to take a walk on a nearby trail for more pictures.

When we first parked, my wife still had on a pair of sheer white panties, her feet up on the dash, thighs parted wide open, her little white dress hiked up to her waist. As we were preparing to get out of the car, this fellow pulled up next to us in his pickup, you should have seen his 'double take' when he noticed how my wife was sitting, lewd wide open pose, her panties stretched tight over her pouty pussy, a few wispy hairs peeking out under the elastic bands. I also knew he had a view of her right tit thru the large arm opening, she never wears a bra, and this dress gives awesome teasing views of her tits. I whispered for her to hold off in getting out. Let's see what happens. Well, it wasn't long before we notice him messing with something in his lap, followed by the unmistakable shoulder motions of cock being jerked. I immediately pulled my cock out, scooted forward so he could see me jerking, a silent message that it was cool for him to jerk, that my wife and I were into what was going on....the air was thick with sexual excitement, impossible to put into words, but it's like an addictive drug for my wife and I.

Our new friend finally broke the silence after a few minutes of our mutual self pleasure fun, asking my wife if he could stand beside her window, and jerk off, 'sure' she replyed in a very husky, sexually aroused voice. I leaned over, and suggested we move our car, and his truck to a different spot, less exposed.

I began taking these pics after we'd moved, and removed my wifepanties, pushing her dress up over her tits for easy access, knowing full well that he'd want to feel her up as much as my wife would want to fondle, and suck his cock.

Wouldn't you know it, just as she was leaning forward to take his cock in her mouth, a hiway patrol cruiser pulled in, the pickup blocking the officers view of what we were up too, and allowing my wife, and her new best friend time to cover up before he drove by us....Whew!

We shared our disappointment, but exchanged phone numbers, meeting a few weeks later at another spot he knew of....but that's another story. I hope you enjoyed our story as much as I did reading yours.

---
By Smokeme (Smokeme) on Thursday, April 13, 2006 - 3:27 am: Edit Post

Great story and loved the shots. Please keep us updated as to your adventures. Very hot!



---
By Alana__bill (Alana__bill) on Friday, April 14, 2006 - 3:52 pm: Edit Post

My husband asked me to tell U about my last show off. We were loading our car with packages in a lot. A van pulled up next to us with only a woman inside. She stopped, flashed her tits, like she was on springer, & asked if she could masturbate my husband. He was hard, pulled out & I was telling her I wanted in on the fun. We jumped in to her van. She started stroking my husband begging me to finger her pussy at the same speed. It did not take long for hubby to explode all over her hands while she exploded all over mine. I licked her fingers & hands clean & she licked my fingers & hands clean. She said thank U & left just as fast. We were still horny so we went to an evewn secluded part of the lot & fucked like newly weds.



---
By Burl on Wednesday, June 20, 2007 - 11:00 am: Edit Post

Back before EVERYONE had a cell phone stuck to their head. We used to be out driving and I would get my wifes top off. Go into a rest area and sure enough, there would be a trucker on the outside payphone.Would wait for him to walk away from the phone back to his truck. I would then stop by him as he walked and roll my window down and ask him how far is it to some town down the road. He would bend over to talk to me and see the wifes 38DDs hanging free.Got alot of stammers and stutters and alot of laughs as well.