Please help support the Free Board by visiting our sponsors,
UPGRADE YOUR SMYW MEMBERSHIP!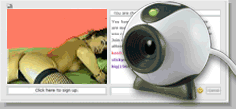 Her first uncut big one.
---
---
Show Me Your Wife: Wife Stories: Her first uncut big one.
---
By Classicuk (Classicuk) on Friday, April 28, 2006 - 11:20 am: Edit Post

This is a true story; it started not long after Lynn moved in with me 5 years ago.

In bed I would tease her about her past experiences, at first she was reluctant to tell me anything then gradually when she realised it turned me on she would tell me stories of what she had done, I am sure she even made some up to get me horny.

Eventually this turned to fantasies of her getting fucked in different situations, sometimes with me watching and other times she would be out on her own then come home and give me sloppy seconds.

It got to the stage that when she went out for a night with the girls I would always ask if she would bring me a present home, however this did not happen even though she would make up stories (at least I thought they were made up) about flashing to the taxi driver etc.

Now to last night, she went out for a night out and I was staying in and at about 11.00 oíclock she rang me from her mobile and told me she had been flirting with this bloke and had a sneaky feel of his cock after he told her she had made him hard and that he wanted to take her home. She then said it felt ďfucking massiveĒ they were her exact words.

Stupid me then said are you going to bring him here, she said no he wants to take me to his home as he lives on his own. I was shaking and my tummy was in turmoil and asked if she was going to, and she replied do you want me to.

I knew I wanted this to happen and told her I would love it and donít forget my present, she giggled and called me a dirty bastard, I just agreed that I was.

I then said ring me when you want to come home and I would collect her, she then said ok but donít forget I love and are you sure you want this, I said just do it, I want you to.

I was so horny but also anxious and on edge, I couldnít concentrate on anything on the television, and wanted to wank but didnít, deep down I think I wanted to prolong my anxious feeling, I know that doesnít sound normal, but that is the way I felt, the phone rang at about 1 am and she asked if I was sure about picking her up because she could easily get a taxi, I said I will come and get you, she told me where and she would be at the front door waiting.

I picked her up and immediately started asking her questions but she said wait until we are home.

As soon as we got in we started kissing and my hand was up her dress and in her knickers, she was absolutely soaking, she was full of spunk, she asked me if I was ok about it so I just pulled my cum covered fingers out and looked at them then kissed her again and told her I loved it.

She then said lets go to bed but I said no and led her to the settee, sat her down, I removed her knickers, opened her legs and Just stared at her cunt, it was dripping, and her hair was glistening, I then started fingering and asking her questions, she told me his cock was very big and fat with a foreskin and he really filled her up.

I asked if she had sucked him and she said not at first, he had taken her to bed and he took the lead with all the foreplay, sucking her tits, licking and fingering her then fucking her. He made her come loads.
I then stood up and stripped off, my cock was throbbing and covered with pre cum which she commented on it, saying I really must be enjoying this.

I knelt on the floor and started rubbing my cock up and down between her lips, I didnít dare put it in because I knew I would cum and wanted to know more.

I said what do you mean about not sucking his cock at first, she said that when they had finished fucking he went downstairs to make coffee whilst she dressed and when she entered the kitchen she couldnít help herself but pull his soft cock out of his boxers and start to suck him. She said it was gorgeous feeling him get hard in her mouth, and then he laid her on the table and fucked her standing at the side.

I just could not help myself and pushed my cock in and came straight away.

We then went to bed and relived it all again, I even went down on her, which she loved, even asking me if it tasted nice, I would never of thought I would do that but when you are horned up you donít think you just do what turns you on at the time.

This morning when I woke up she had already gone to work but when I got up and went into the kitchen there was a note next to the kettle telling me to check my email.

Wow what a mail, there were two pictures, one of her sucking his big cock looking up to the camera and another of his cock just about to enter her hairy cunt whilst on the kitchen table.

The mail said the pics were her idea and taken with her phone so they were the only copies.

I canít wait for her to get home.

Here are a couple of pics of her mail her with your uncut pics, she might be tempted to do it again.
---
By Cpig (Cpig) on Sunday, April 30, 2006 - 8:33 am: Edit Post

How about a look at the cock sucking, etc pics you mantioned? she is a beautiful lady, good luck.



---
By Spartacus on Wednesday, February 14, 2007 - 5:52 pm: Edit Post

are you cut? I am cut. Did she tell anything about the difference