Please help support the Free Board by visiting our sponsors,
UPGRADE YOUR SMYW MEMBERSHIP!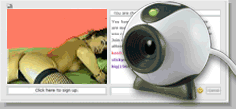 Wife shows tits to best friend.. w/pics for sure!
---
---
Show Me Your Wife: Wife Stories: Wife shows tits to best friend.. w/pics for sure!
---
By Showsheroff on Monday, May 29, 2006 - 1:26 am: Edit Post

Ever since I had gotten a camera phone, I had sent pics of my topless wife to my best friend.

She had asked if I ever send those pics out and I had assured her I hadn't

Well one day she is going through my phone and looked at the log of sent pics. I had forgotten to erase the sent pics of her to my friend and she found out without a doubt that I indeed had sent her pics to him. Supriseingly she didn't seem that upset.. just told me don't do it again.. yea ok.

A few days later I am with my friend and I txt her to send me a tittie shot. She knew I was with my friend, and sent one anyway!!

So now it was quite often that I would send pics of her tits to my friend.

While traveling with him and her a few weeks ago I kept telling her to flash us so I could get a new pic and that he could also see her tits for real.. finally after much coaxing.. she did indeed lift her top for me to take a pic of her titties and for my friend who was driving to see them for real...

here is the pic I took of her in the car flashing me and my best friend




The next weekend we are in a motel with adjoining rooms and I tried to get her to go topless in front of him... she kept stalling and said don't pressure her... she will show them when she is ready.. I couldn't believe her .. that she would actually show him.. no way..

Well I told her he was coming to our room for a minute and now was her chance..

By golly.. she put on a hawaiian cover up but didn't cover up her tits!! In walked my friend but she was on the balconey.

While we were talking, she just simply walked into the room topless!! Now it got interesting.

I said I had to get a few pics of my friend and her with her being topless! I couldn't believe it.. she said come on to the balconey.
Her are the pics from the balconey... inluding one where I told my friend to grab one of her titties.. and she didn't say no!

This may be tame to most of you but having my wife show her tits and getting felt up by my best friend resulted in us haveing our best sex in years... here are the pics from that balconey:


---
By Cpig on Monday, May 29, 2006 - 8:02 am: Edit Post

Step by step, he'll be fucking her before long, very hot, must be exciting for you both.



---
By Boner4u on Monday, May 29, 2006 - 12:43 pm: Edit Post

Nice,,,,,,,,, I'd like to be pleasuring those tits and nipples!



---
By Owen231 on Thursday, June 01, 2006 - 1:30 am: Edit Post

That is a great start. Sounds like she is ready to show a little more. Just take your time and enjoy it and keep us posted.



---
By Silverwing on Monday, June 05, 2006 - 3:45 pm: Edit Post

Nicely-shaped tits!



---
By Scandmc on Tuesday, June 06, 2006 - 9:50 am: Edit Post

You are a very lucky guy keep up the good work



---
By Admr on Sunday, June 11, 2006 - 10:10 pm: Edit Post

Awesome, lucky friend and what a sexy wife you have. She has a fine looking pair of tits that I would love to play with. Keep us posted on the progress.