Please help support the Free Board by visiting our sponsors,
UPGRADE YOUR SMYW MEMBERSHIP!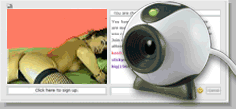 Wifes aunt cums to stay
---
---
Show Me Your Wife: Wife Stories: Wifes aunt cums to stay
---
By Pudsy on Wednesday, May 31, 2006 - 7:32 pm: Edit Post

my wifes aunt can to stay a few months ago and i ended up fucking her.since then we have been calling each other and talking about sex all the time.she is 58 years old and very slim with firm breasts and huge nipples and a huge vagina with big lips and a big suckable clit.she tells me she masturbates at least twice a day thinking about what we did.when she stayed with us she seemed very stiff upper lip and proper,but after i caught her masturbating in her room one morning she is a different woman.she thought everybody had gone to work and started to masturbate very loudly,i was still upstairs and thought something was wrong,i opened the door to find her naked, legs wide part,dildo thrusting into her vagina and playing with her nipples.i stood and watched as she had her eyes closed and got my dick out and started to masturbate over her,her eyes opened and she took my dick into her mouth and gave me the best blow job ever.i came in her mouth and over her tits.she then pushed me head down between her thighs and i licked,sucked and nipped her vagina, lips and clit until she came several times over my mouth.i then took her doggy style and came inside her after a long while.we had sex s often as we could whilst she was with us.i can not wait for the next visit.any body got any similar adventures,if so please email me.



---
By Boner4u on Thursday, June 01, 2006 - 11:09 am: Edit Post

Free fuck, does your wife know? care?
Got a pic of this 58 yo cunt with the firm breasts and huge nipples? I'd like to see!



---
By Silverwing on Monday, June 05, 2006 - 3:54 pm: Edit Post

Interesting story. If you have a pic of this 58 y o woman, send it to my Email.!!!!



---
By Deacum on Thursday, June 29, 2006 - 11:55 am: Edit Post

Send pic of your hot aunt to my email