Please help support the Free Board by visiting our sponsors,
UPGRADE YOUR SMYW MEMBERSHIP!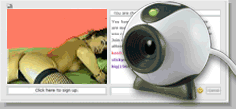 Rear entry
---
---
Show Me Your Wife: Wife Stories: Rear entry
---
By Pudsy on Tuesday, June 20, 2006 - 6:23 pm: Edit Post

i woke up this morning to my wife sucking my dick,fantastic i thought i will cum in her mouth then have sex after.she had other ideas,she wanted my cum in her but not in her mouth.she pleaded with me to fuck her but she is on her period.she wanted me to cum in her arse,something we had not done,after a lot of forplay and lube i gentle started to enter her very slowly,she moaned like never before,this really turned me on and made me go deeper and faster so she moaned even more.all the time i was stroking marys clit and flicking her nipples from behind.mary looked great on all fours in front of me.after several minutes mary started to shudder and had what i can only assume was a type of orgasm in her arse,with this i pushed deeper and after 3 deep strockes i came deep inside her arse.fantastic.i pulled out and stood looking at her arse and all of my cum started to run out,mary put her fingers yo her arse got the cum and spread it all over her nipples.best sex so far.any other people had a similar experience,if so please email me.



---
By Thatguy on Tuesday, June 20, 2006 - 6:44 pm: Edit Post

Nice way to wake up!
My wife loves getting fucked in the ass especially with another dick in her pussy. Buy your wife a dildo to put in her pussy while you fuck her ass or get a buddy to fill her pussy, she'll go crazy!



---
By Alana__bill on Wednesday, June 21, 2006 - 12:27 pm: Edit Post

My husband loves to end the night with him giving me a hard butt-fuck followed by some ATM & me waking him up with a long slow sucking, making sure I milk it dry.



---
By 12cu4fun on Thursday, June 22, 2006 - 11:04 am: Edit Post

fuck her during her period as most are very horny then. it is great sex,put towel under her