Please help support the Free Board by visiting our sponsors,
UPGRADE YOUR SMYW MEMBERSHIP!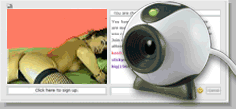 Shy Wife Jean- my story
---
---
Show Me Your Wife: Wife Stories: Shy Wife Jean- my story
---
By Lewmark2006 on Tuesday, July 25, 2006 - 11:08 am: Edit Post

I apologize if this is rather tamely written, but I am not good at this. But I do want to tell of "My Shy Wife, Jean" and how it came to be that I post her pics here. It may be a bit long for many of you.

Before we married, we went to college together, and we had decided to marry after we graduated. I was a very insecure and perverted young man, fighting against—often losing to—those evils. She was a naïve, pretty young girl who had been raised in a conservative religion and had never engaged in so much as petting. She truly loved me, as I her. But this was to create a relationship that was as improbable as it was true.

I harbored dark desires. I encouraged her, begged her to wear skirts and white panties and sit places—the library, classes, benches outside, in the cafeteria lounge room, on the grass outside boys' dorms, anywhere I could think— with her legs spread so that boys, as many as possible, could look up her skirt and hopefully see her white panties. She resisted and cried and pleaded—not understanding—and I argued that if she really loved me, then she would do this for me, for I needed it so. Amazingly, she gave in, and it had begun. I so many times stayed nearby so that I could watch boys taking in the sight I had given them.

I grew more creative. Gas station attendants, customers where we dined, and others enjoyed that which I considered one of the loveliest of views. Some of my college buddies was treated to that and more revealing looks when, at different times, she "slept" in my dorm room as they passed by. I shared her total nakedness with another of my "buddies' when she pretended to be a bit drunk one evening and she lost at strip poker. She truly did all this out of love for me, but it only made me press for more.

We often fought over my demands. She would stop. I would press her until she would give in and give me more. I nearly lost her many times, but she loved me—and I suspect—feared she might lose me forever. And she grew more accustomed to showing off.

After we married, this continued and we added some "accidental" window flashing for cars passing by and the morning garbage men, etc. These things had become almost routine for her, though never pleasant. But, with a change in jobs, and a move to another area, my darker desires would soon surface.

The presence of a young couple our age next door in our new location, he a horny and willing opportunist, she a plain and rather love-blinded girl, led to a friendship between us and them. And before too long, I experienced watching from a bedroom closet my new best friend screwing my lovely young bride on our bed. I had never experienced such indescribable pleasure and accompanying pain before, ever. It was the most beautiful, erotic, exciting and terrible things I had ever seen or heard. And I got to see it many times over the next few years, sometimes from the closet, sometimes through the bedroom window. Jean tolerated it mostly, but sometimes I knew she found excitement in it. And my friend loved it, as he was sure he was doing my young wife behind my back. Often he made snide comments he "knew" I could not catch onto-- I hated that. Yet, I loved its humiliation of me, as well.

That was many years ago. Through the years all this has been off again, on again. Jean has been with, I would guess 7-8 men. Sometimes she would say no more. Then I would carefully work and patiently to have it all happen again. I overcame the "adultery" question in her mind. What was most difficult was that she could not easily separate love from sexual pleasure.

Three years ago was the best experience ever. Long story short, she had a 3 month fling with a handsome, smooth, and extremely sexually talented 28 year old man who lived nearby. She was 59, but she acted as silly as a schoolgirl with him. And the sex was fantastic, in fact, she said "the best sex" she ever had. (Ouch! wonderful and terrible for me, at the same time). From the foot of our bed, I watched them together many times. The most exciting, beautiful experience! Ecstasy and extreme jealousy, pleasure and pain in me as I watched him in her, his balls slapping her moving bottom. They were like lovers and sometimes met without me, a concession that caused me even more agony/ecstasy.

Then, sadly, he grew tired of her. She was hurt as he stopped coming around. And he moved away. We reverted to the do nothing stage. The emptiness, the loss I felt and feel could not be described

About a year and a half ago, responding to my pleas, she allowed me to take the first set of pictures and post them on the •••. She insisted that her face never be shown and that I not ask her to participate in any way-- no reading e-mails or comments, no chatting, nothing.

Last September, after I had taken and posted nearly 120, she agreed after my insistent pleas to try doing more again for me. We met a man from the •••, he came to our home, and they joined on our couch as I watched. It was as good as ever for me. Alas, not for her. This was the last time. Shortly after, she returned to her old religious ways, vowing never again.

She allows me to post, as a kindness to me. She knows I seek comments and compliments and some excitement from men seeing her, if only in photos. She tolerates it and no more. Thus, the Shy Wife Jean pix.

A pathetic story, really, I know. Yet I so miss,desperately, that old excitement. And I harbor a small, but waning hope it can all happen again. Thank you to any who have read and can try to understand.

I do apologize for the dry explanation.
Mark



---
By Xenote on Tuesday, July 25, 2006 - 4:15 pm: Edit Post

good story mark, could you post a pic of her?



---
By Lewmark2006 on Tuesday, July 25, 2006 - 4:50 pm: Edit Post

Pics posted in other section (3 posts today)- all Title Shy Jean. Please enjoy!



---
By Smilez on Tuesday, July 25, 2006 - 7:45 pm: Edit Post

WOW! Truly amazing tale.

I'm glad that you have both survived and hope that you both live on happily ever after.

<hug>


---
By Redhorse on Thursday, July 27, 2006 - 12:25 pm: Edit Post

will be emailing u tommorow as i have to run now. Same same here.



---
By Schooner on Saturday, July 29, 2006 - 6:05 pm: Edit Post

Your account rings true and close to our experience. Over the years Ihave read a lot about this lifestyl, kink, call it what you will, and yours is one of the few that reflects our experience. Would like to know more, either here or by email.

Thanks for posting

Schooner



---
By Wantawant on Tuesday, August 15, 2006 - 10:47 am: Edit Post

Well that does explain the Shy-Jean postings, thank you for refering me here. I share your hope that she will someday allow another man to be with her again and I truly hope that I can be that man. She looks fantastic and at 56 she is just perfect for me.