Please help support the Free Board by visiting our sponsors,
UPGRADE YOUR SMYW MEMBERSHIP!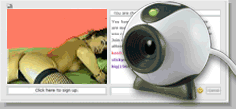 How my wife begain spreading for other men
---
---
Show Me Your Wife: Wife Stories: How my wife begain spreading for other men
---
By Gndwifenva on Saturday, October 07, 2006 - 11:24 pm: Edit Post

What a roller coaster ride its been. I read a lot of the stories from men who relate experiences of their wife with other men. In many, it seems to happen as a result of a frank discussion where the husband tells her he'd like her to do it, and within a week or so, she's spread her legs. For us, it was far less overt and took a long time in evolution.

My wife is 38, she is the mother of two and is a classic "girl next door" with a very wholesome personality to accompany her look. The adventure began for us (very small) a year after we got married when she was 23. I had no idea I would like this and had no idea how far it could or would go. Each time things progressed a bit, it was a learning experience for both of us. Today, I tell other men who confess this fantasy (not to many do, as we all know we are a plentiful but silent group).that they must take it in small steps. For us, these steps (not planned) happened as follows:

First, was the discovery that I liked other men looking at her. This occurred during a road trip to visit relatives. At the time, we had a big station wagon. She was sleeping in my lap with her knees on the passenger door. I noticed a truck driver kept pace with us. I realized he was looking at her legs. I thought about it and pulled her sun dress up higher so he could see more. I was excited, my heart was racing and I felt almost sick to my stomach I was so nervous. I realized then that I like showing her off. Before this encounter ended, I had unbuttoned her dress, unhooked her bra and had lifted the dress over her hips. I had spread her legs and pushed her panties to the side. She still claims to this day that she had no idea I'd done this. Although she was "asleep" I thought she was faking to save face. Anyway, this started it all.

Over the next several years, we had many discussions about jealousy. We talked about how people secure in their relationship should be that way and that spending time with someone of the opposite sex and even enjoying some of the butterflies that comes with flirting shouldn't be denied. I began slow, incremental set of steps that only now can I look back on and recognize. I was turned on by other men looking at her, and by them flirting with her. With her comfortable flirting (something that comes naturally to her) and a security that she felt she could do it and share it with me. Flirting became more intense and more overt. As she told me about these instances, I encouraged her to show a bit. Not overtly but allow "accidental" views up her skirt or down her blouse that the guy would have no idea she did on purpose or know she was aware he saw. I told her that sort of thing makes a guys day. After awhile she started relating stories to me about men looking at her and what she let them see. In time, this became more overt and less covert. As it always happens, flirting leads to dates. At first she would turn them down thinking that this was going "to far". Later, with some encouragement, she accepted some lunch dates. Then, some dinner dates. I would encourage each small step… like letting him hold her hand or kiss her. She seemed to really enjoy the whole thing but continued to be nervous about doing anything. Things progressed slowly from a quick kiss to kissing, kissing to light petting. Each time she'd tell me details.

The big day came when a UPS guy that she'd been flirting with and had given some good "views" to, told her that he'd been dumped by his girl friend. She felt bad for him and asked me if I would mind if she invited him over to hang out and watch a video (I was working nights). I agreed but encouraged her to wear a loose fitting sweatshirt she had with no bra. I told her to "•••••••••• up a bit that way. She just smiled and in a coy way said "we'll see". I went off to work at 6 pm and arrived back at 7 am the next morning. She was sleeping. I snuggled in along side of her and asked her how the evening went. She seemed very coy and shy about telling me (she really hadn't been before). As I asked specific questions, the events began to take shape. She had worn the sweatshirt and had forgone the bra. She said they talked for awhile then started the movie. At first they sat next to each other on the couch, but he snuggled into the corner and pulled her against him. She said he started caressing her arm, playing with her hair and spent an hour touching her in very non-sexual areas each time getting closer and closer to her breasts. With no objection from her as he got close, he finally began touching the edges of her breasts outside her sweatshirt, then, as confidence grew, began feeling her up. He then moved his hand inside her sweatshirt. Once he did this and got no objection, she said things heated up fast. He started kissing her, sucking her nipples, kissing her neck. He also undid her jeans and was running his hand all over her body including down into her pants to her pussy. She told me she was on fire and felt like a teenager again (although she'd never let a guy go that far as a teen). He tried to remover her jeans several times, but she stopped him. He persisted though and finally she let him remove them figuring she'd keep her underwear on. He also undid his own pants, and, while making out with her had placed her hand on him. She felt him through his pants, but after he removed hers, she finally put her hand down inside and stroked him. She said tried several times to go down on her, but she'd catch him and guide him back up. She intended to keep it at the heavy petting stage (her first time doing this much). She relented on this too, and finally he had pushed her panties aside and was licking her pussy. He made her cum his way, and sat up, pulled off his own jeans. She said she knew he was going to want to fuck her, so she headed him off by going down on him. She said she thought that if she gave him a blowjob, he'd be satisfied. She said she sucked him for awhile, but couldn't get him off. Finally she told me she just figured "why not" and laid back. He took the cue, removed her panties, spread her legs wide and positioned himself between her legs. She felt him slip into her. At this point, petting had been going on for 2 hrs or so, the guy must have been ready to explode. She said he pumped her for about two minutes. She had anticipated getting him out of her before he came, but just about the time she was getting ready to slip him out of her, she felt him slam himself in deep and his cock throbbing as he pumped cum into her. After, she said it was a bit awkward. He quickly got up, got dressed and left. She went to bed.

She did meet with him twice more in his apartment and spread her legs both times. She was scared I'd be mad but I wasn't and told her not to worry about it. Soon he was assigned to a different route, but clearly gave the "word" about her to the guy that took his place. Once shed crossed the line, the second UPS guy had her blowing him within 2 days and was between her legs in 5. The next year she went very wild and was very easy. I think she was living out a lot of fantasies and pent up sexual experimentation.
Each guy since has been a new adventure for both of us. She never plans to do anything and always has the intention of keeping things light but she's always been an easy target for charming, all American types who are able to flirt mildly at first while slowly turning up the heat. It seems that this method works well with her as she doesn't really notice the subtle and slow progression a guy makes towards getting laid until he has her in a private situation and it has turned physical.



---
By Chiefdoc2 on Tuesday, October 17, 2006 - 9:46 pm: Edit Post

Great story, very sexy. I so love to show off my honey. We have allowed other guys to look and feel while she has jacked them off. Once, a nice guy got to lick her pussy. We want a MFM but are picky so it may not happen.

Good luck to you .



---
By Admr on Tuesday, October 31, 2006 - 2:43 am: Edit Post

I enjoyed the story very much. I bet your wife is a sexy dynamo too!