Please help support the Free Board by visiting our sponsors,
UPGRADE YOUR SMYW MEMBERSHIP!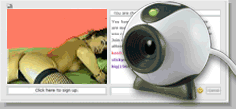 Mother and daughter
---
---
Show Me Your Wife: Wife Stories: Mother and daughter
---
By Pudsy on Sunday, October 08, 2006 - 6:15 pm: Edit Post

about 2 weeks after i met my wife to be i was out on a stagnight and lost the rest of the lads.
i ended up in a club and pulled a mature lady,took her back to my flat and then we fucked like there was no tommorow.she had a fantastic figure and was dressed in a short dress with stockings, suspenders and a thong.that combination always gets me rock hard straight away.her body was firm and she knew how she wanted to be fucked and where she wanted me to cum.i must have cum a bucket load,it went every where.about a week later my girlfriend said we had been invited to her parents house for me to meet them.we arrived ,i met her dad then her mum,i could not beleive it.the woman i had fucked two weeks before.my cock twitched with the thought of what happened but nothing was said.later in the day we were alone,my girlfriend had to take her dad to the station to catch a train for an early meeting the next day.when we were alone we just fell into each others arms and kissed and hugged,the i turned her around ,lent her over a sofa,pulled up her long skirt,pulled her thong to one side and pushed my hard cock right up as far as it would go into her wet fanny.she came after about 4 strokes,i was not long after.my cum was running out of her as i pulled out.we got cleaned up and started talking.she said her husband had not fucked her for about 6 months so that is why she went to clubs for a fuck.she also said she masturbates at least three times a day to help satisfy herself.i fuck her when i can,mainly when her old man is away or when wife has her period.anybody with similar storys please email me..especialy the women...



---
By Mecpl on Wednesday, October 11, 2006 - 2:42 pm: Edit Post

So, what is she, your wife or your girlfriend?



---
By Mrbill72315 on Wednesday, October 11, 2006 - 5:56 pm: Edit Post

this guy has some wonderful fantasies.



---
By Alana__bill on Friday, October 13, 2006 - 11:11 am: Edit Post

My FIL enjoys me whenever we get together - Alana

My father has been enjoying my wife for the past 5 years. It started as a birthday gift & has never stopped. Great 3somes! - Bill



---
By Pistol762 on Tuesday, October 31, 2006 - 2:18 pm: Edit Post

Years ago... I had a partner in the PD a rookie who was married to the daughter of a former HS basketball coach of mine. Short story was he was doing his M-I-L and I knew he was telling the truth. She was as I always thought as a kid...very hot.