Please help support the Free Board by visiting our sponsors,
UPGRADE YOUR SMYW MEMBERSHIP!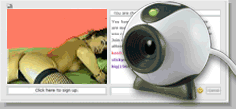 My Stepdaughter
---
---
Show Me Your Wife: Wife Stories: My Stepdaughter
---
By Drmakeyoufeelbetter2 on Friday, December 29, 2006 - 10:35 am: Edit Post

This Christmas my wife and I went to her daughters home. They gave us their bed to sleep in and my step daughter knowing I sleep with nothing on said no going commando in my bed and I'm gona check. Well the next morning she comes in while I am sleeping and sees the usual morning tent. My wife had gone out for her daily morning walk. My step daughter lifts the sheet back to see me commando in the bed. I heard her say I told you no commando. Then she reached for my hard cock and said so this is why mom says your fill her up. She was jacking me off and then all of the sudden I felt her wet mouth go down on me and she gave me the best blow job I ever had. I shot loads of cum into her mouth and she swallowed ever drop. I acted like I was still asleep the whole time but I did steal glances of her rubbing her pussy while she sucked. When she had finished she said to my cock."I'll be back in the morning for more. That's another story.



---
By Macho on Saturday, December 30, 2006 - 6:50 am: Edit Post

love your sexy story



---
By Drmakeyoufeelbetter2 on Saturday, December 30, 2006 - 3:05 pm: Edit Post

The next morning my stepdaughter cums back in and began to repeat the same senerio as the day before. Then I hear her say I know I shouldn't do this, and I peaked at her as she strattles me and pulled her panties aside so that she could sit down on my cock. When she slid her wet juicy pussy all the way down my cock I felt her body start to spasm having waves of her orgasm. She continues to ride my cock saying shoot your hot cum deep inside my hot cunt. When she had said that, I said ooh baby you are wetter han you have been in a long time. She grabbed a pillow and put it over my face and said fuck me baby fuck me. My wife and step daughters voice sound exactly alike so she had no fear of talking. I fucked her as she road my cock and grabbed her rolling her over so I could fuck her really hard. She came as I shot my load deep into her. I then moved the pillow and told her how I had long for this day for so long and now she would have to have sex with me anytime I told her. She went back down on me and began to suck mmy cock up hard again and said I am yours anytime.



---
By Deacum on Saturday, December 30, 2006 - 5:48 pm: Edit Post

Wonderful story. It was Hot. Like to hear some more. Email me.