Please help support the Free Board by visiting our sponsors,
UPGRADE YOUR SMYW MEMBERSHIP!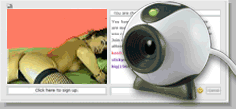 "The power of the pussy" pics-Ronnieo
---
---
Show Me Your Wife: Wife Stories: "The power of the pussy" pics-Ronnieo
---
By Ronnieo36dd on Tuesday, February 06, 2007 - 10:30 pm: Edit Post

For those new people who don't know me,this is me (old photo seen here before)


Several weeks ago, I went on a short 4day, 3 night ship cruise on the east coast of Australia. It was one of those girl trips where the five of us left our hubbies at home so we could do some "bonding".
The ladies and I are all married and truth be told, they don't know about my slightly slutty side but I do know that they have their suspicions and more than once over the years they have commented to me and other friends about the revealing clothing I often wear. (Hubby and I tend to move in various circles of friends, and this group are little conservative. But real good fun)
The cruise started out with us ladies doing all the things good friends do on an ocean cruise; drink, drink and then drink some more. During the day we swam in the pool, had heaps of drinks and perved on all the gorgeous guys around the pool but that's as far as it went. The other ladies are absolutely faithful to their hubbies and good luck to them but anyone who knows me from this or other sites, knows that hubby is all for me having a "good time" as long as we are both discrete.
The first night we spent our time flitting between several bars and the dance floor. We dance by ourselves, with some guys and generally had a real good time. The next day while we were sitting around sunning ourselves, four guys we had met the night before wandered over to chat to us so I did a little flirting and got one of the guys to rub some sun-lotion on my back and the back of my legs. As he was doing my back I asked him to undo my bikini top so I wouldn't get any strap marks and when he started on my legs, I deliberately slid them apart (just a little) so he get the hard to get spots. We all chatted over a couple of drinks and when the guys went in for a swim, Louise, one of my friends had a go at me about giving Carl the come-on. Of course I denied everything and pretended innocence, but the other ladies all teased me anyway. Over the course of the afternoon, Carl and two of his friends tried hitting on us and I had to play the "proper married lady" along with my friends. As the afternoon wore on and the drinks started to take their toll, I decide to do the European thing and go topless (there were already about 4 or 5 ladies topless, so I wasn't alone and in fact one of my friends, Samantha, decided to do the same.
We had been in the sun for quite some time, so when Carl told me I needed more sun-lotion, I readily agreed. This time while he was rubbing it on, his fingers brushed against my boobs and while doing my legs got very, very close to my pussy. I was tingling and getting VERY aroused. Strangely enough, not one of my friends commented either then or later, BUT we all very buzzed on booze.

We ladies all decided that we needed to go back to our rooms and try to sober up enough to go for dinner later that evening and we promised the guys we'd catch up later for drinks and a dance. I could tell that the guys were hoping for something more but they couldn't decide if any of us were up it. To move the story along a bit, we ate dinner and met up with the guys at about 10:00 but by this stage 2 of my friends had already had too mush to drink and had gone back to their rooms. That left me, Samantha and Shelley to keep partying. About an hour later, Shelley pulled-the-pin and left us too, so Samantha and I took turns dancing with our four new-found friends. As we danced, the guys started to take a few liberties, and started to fondle our asses and the occasional brush of the hand across the titties. Carl and Brad soon discovered that I wasn't wearing knickers and really started to feel me up as we danced. I was watching to see how Samantha was reacting and was surprised to see that she didn't seem too worried at first, but a little later, when Dave tried to slide his hand towards her pussy, she grabbed his hand and I thought she was going to slap him. A short time later, Shelley decided to call it a night and wanted me to leave too but I told her I'd stay a little longer.

The bar closed at 2:00 am so the guys decided to get a few take-away drinks and bought a bottle of champagne for me. We ended up on deck near the swimming pool and continued with our drinking. By this time we were all feeling absolutely no pain at all so when Brad suggested we go for a swim, everyone thought it would be a great idea so we all proceeded to strip and jump in the pool; which I might add was freezing (The water is pumped in from the ocean when the ship is at anchor). But the cold water on my body had a very erotic feel to it, as did being naked in the pool with four naked men. By now Carl realised that his chances of fucking me were very good so it took no time for him to make a move. He swam over to me and we had a wonderful kiss. I quickly found his hardening cock and stroked it while we kissed and his hand found my very moist pussy and clitty. I slid his cock inside me and he started to fuck me while the other guys watched and made the occasional comment. I let him have his way with me for 5-6 min and then asked Brad if he would pass me my drink. As Brad came back with my drink, I noticed he was semi-hard so when he lent down to pass me my drink, I reached up and grabbed hold of his cock telling him it would be a shame to see that go to waste. He looked at Carl, who smiled and shrugged and with that, Brad jumped into the pool for his turn. He and I started kissing and I could feel his cock start to really stiffen. He picked me up so I could wrap my legs around his waist and he slowly lowered me onto his throbbing shaft. Brad fucked me like that for a while before we were interrupted by one of the chief-stewards who informed us that the pool was closed and we would have to leave. He stayed until we got out of the pool and made sure we were going back to our cabins. The guys slid their trousers back on and I borrowed one of the guy's shirts to wear as somehow my things had gotten wet. Carl suggested that we go back to his cabin and finish our drinks and I readily agreed. When we got back there, the other guys started to say goodnight until I suggested it might be kinda fun if they came in too. They all looked at each other with big grins on their faces and followed Carl and me into the room. Once we were in the room and Carl started to poor the drinks, we realised that the bottle of champagne was empty.(had spilt; reason for my wet clothes)

---
By Ronnieo36dd on Tuesday, February 06, 2007 - 10:42 pm: Edit Post

It was then that Dave remembered that earlier I had told them that I knew a real neat trick with a champagne bottle and he'd luv to see it. Being really drunk and LUVING the power I was having over these guys, I agreed to show them "My party trick".
Placing the bottle on a coffee table, I stood over the top of it and lowered my kitty over it until I had an inch or two inside me and then holding the base, started to fuck myself on the bottle taking a little more each time I slid down. I love watching the looks on people's faces when I do this. These guys were no exception. They were all mesmerised. Dave then asked how much of it I could take, so I decide to really show them. I got a good rhythm going and forced my cunt down on the bottle, I just love to be totally filled and stretched. The boys eyes really started to bulge when I finally had about the top 8-9" of the bottle inside me as I rubbed my clitty for full effect.
Carl and Dave showed their appreciation by standing in front of me and offering me their cocks which I greedily took in my mouth. Brad then came over and asked me to get on all fours and he got behind me and proceeded to fuck me with the bottle before going to work on my pussy with his fingers. The more he put in me, the more I pushed back and squirmed against him until he finally got the idea and worked his hand inside my gaping pussy. (hubby has taught me the art of being fist-fucked. Gets us both so totally hot). I then suggested that maybe two of them would like to put their cocks in my pussy together and give me a good fucking while I sucked the other two. There was much laughing and pushing and shoving as Carl, Brad and Dave tried to get into my cunny. Finally I told Carl to lie on the floor and I easily slid his cock into my stretched cunny and then leaning forward, I got Brad to slide his cock in from behind. The boys got a bit of a rhythm going and I was really enjoying myself. Their cocks slipped out a few times but were quickly shoved back in. Brad started to quicken his strokes and his breathing and I could tell he was cumming deep inside me, so I told him to fuck me harder and deeper. Carl started to get worked up too and he was soon equalling Brad in the trusting department and as I pushed back, he too started cumming in my slippery wet cum filled pussy. Simon the fourth guy was very reluctant to fuck me and when I asked why, he said he didn't want to be unfaithful to his wife BUT when I said I'd give him a blow-job while the others fucked me, he was keen on that.(is that being faithful? Go figure). Dave not wanting to be left out, decided he wasn't adverse to sloppy seconds and rolling me onto my back, proceeded to pound the daylights out of my dripping cum-filled pussy-hmmmm devine.
Dave, Carl and Brad each fucked me several more times with Brad and Dave giving my pussy another DP while Simon jerked off on my titties after his blow-job and at about 5:30, I finally decided to sneak back to the cabin I was sharing with Samantha after making the guys promise me they wouldn't let on to my friends about what had happened.
When I finally woke-up at about 11:00 am, I was pleased to see that Samantha wasn't there as I was covered in dry cum from tits to knees and there was a huge wet-spot where I had leaked cum while I slept.


To finish off, YES I know I am a slut, BUT hubby knows what I do. I remember chatting on line with a couple and the lady asked if I ever felt exploited, the answer to this is no way. In fact, I often feel that I exploit men in their weakness towards sex. I honestly feel empowered by the way I can usually manipulate them to do what I want them to do. HMMMMMMMMM "the power of the pussy"

As a friend of mine says "Pussy can pull a man further than dynamite can blow 'em". How true
Luv'nliks
Ronnie xxxx

---
By Ronnieo36dd on Tuesday, February 06, 2007 - 11:08 pm: Edit Post

Have somw more pics to add but having a little computer trouble. Will keep trying
Ronnie xxx



---
By Baddog on Wednesday, February 07, 2007 - 1:24 am: Edit Post

Ronnie,
I have no doubt that your hot pussy can pull me much further, and much harder, than dynamite can blow me away!

A great story by a very sexy lady who clearly enjoys her pleasure and her intense sexuality
---
By Mr_munch on Wednesday, February 07, 2007 - 2:46 am: Edit Post

Sure would love to see that trick.



---
By Xxldog on Saturday, February 10, 2007 - 4:07 pm: Edit Post

i sure would love to see that bottle deep in that sexy cunt i know that cunt was so wet from all that cum in it would like to see some pics of that as well and yes i loved you hot sexy story