Please help support the Free Board by visiting our sponsors,
UPGRADE YOUR SMYW MEMBERSHIP!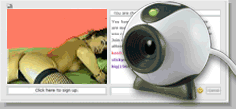 I Fucked My Sister-In-Law - Need Your Help (Pics)
---
---
Show Me Your Wife: Wife Stories: I Fucked My Sister-In-Law - Need Your Help (Pics)
---
By Acar69 on Sunday, March 18, 2007 - 12:29 am: Edit Post

My wife Pam and I had been in the lifestyle for awhile and finally decided it would be okay to tell her sister Beth what we were up to. Beth was single and very open-minded and it was nice to finally have a confidante that we could talk to about it and share some of our stories with.

Our involvement in the lifestyle had started out with Pam fulfilling my fantasy of watching her have sex with another man.




Neither of us expected it would ever go beyond that. But as we met more and more guys off the Internet for Pam to play with, Pam finally became secure enough in our relationship to let me have sex with another woman.

Of course when I confessed to Pam that what I really wanted was to fuck Beth, well - that was another matter. Beth and I had always had a very close relationship - but with limits. Beth would never do anything to disrespect her sister.

Of course there had been many wild nights with the three of us naked in the hot tub




and sometimes Pam and Beth would dance naked for me and let me take pictures of them, but it had never gone any further than that.




I will never forget the night when, after a few beer, Pam told Beth and I if we wanted to fuck, it would be okay with her, as long as it happened when Pam wasn't around.

Naturally, I was very excited about the news, but unfortunately, the opportunity never seemed to present itself.

Then one night Beth was staying over at our house. Pam went to bed first and then Beth retired to the spare room. I stayed up for a couple of hours more, playing on the computer.

When I went to bed, my intention was to join Pam but I couldn't help but think about Beth in the spare room. I undressed in the dark in Pam's and my bedroom and then walked up the short flight of stairs to the spare room where Beth was sleeping.

I hesitated in the doorway, watching Beth sleep. Totally naked, I began stroking my cock as I tried to decide if I should go any farther or just go back to bed with Pam.

Of course my now hard cock was making my decisions so I went over to the bed where Beth was sleeping and kneeled on the floor beside her. I slipped my hands beneath the covers and under Beth's pyjama tops to fondle her breasts. They were
smaller than Pam's but it wasn't a surprise has I had seen them before when she had danced naked for me.

Beth was sound asleep and never stirred as I slid my hands down into her pyjama bottoms to touch her pussy. The hair on Beth's pussy was very soft and silky.
My heart was pounding with excitement and it seemed so loud it would wake Beth. but of course it didn't. In fact Beth never even stirred as I inserted my finger into her pussy.

But when I tugged at Beth's pyjama bottoms to pull them down, Beth lifted her bum and allowed me to push them to her ankles. I knew Beth wasn't fully awake, but I took this as a sign that at least I wasn't being rejected.

With my heart still racing, I pulled the covers back and climbed into the single bed with Beth - and on top of her. Instinctively Beth spread her legs, which I also interpreted as a good sign although I knew she was still only half awake.

I grabbed my cock and positioned it at the entrance of Beth's pussy.

"What are you doing?" Beth said, finally waking to almost full awareness.

"I'm going to fuck you" I replied - expecting Beth to say "No" or to push me away.

But to my surprise, Beth reached down and grabbed my cock, guiding it into her cunt. I started to thrust - fucking Beth and fulfilling a fantasy I had had since Pam and first got together - to fuck Pam's sister. It was the most exciting thing that had happened to me since the first time I watched
another man fuck Pam.

I was still expecting Beth to fully awaken and, upon realising that she was being fucked, push me off and protest the invasion. But instead, I was pleasantly rewarded with Beth's returning my thrusts by pushing her pussy up to meet my cock as I banged away at her cunt.

The excitement of the moment and the idea that I was fucking my wife's sister was too much for me however, and it wasn't long before I was cumming inside of Beth's cunt. I had wanted the moment to last longer, but it was beyond my control so I had to satisfy myself in knowing that my juices were mixed with
Beth's inside her and a part of me would remain inside Beth for some time.
I rolled off Beth and she rolled to her side. I moved up to spoon Beth and we cuddled for awhile before I decided I should return to Pam in our bed.
---
By Acar69 on Sunday, March 18, 2007 - 12:30 am: Edit Post

But now I need your help. Although I have fucked Beth a couple more times since then, lately Beth has been reluctant to fuck me again. I know she really wants to - and even though Pam has given us permission to fuck whenever she isn't around, Beth is worried that it might come between Pam & I.

I can't seem to convince Beth that, since Pam is still getting fucked by other men whenever she wants to - it should be okay for us too.

So if you will email Beth and try to convince her that she should fuck me again and we should keep fucking whenever we get the chance, I would really appreciate it. Maybe it will help convince her. You can email Beth at my email address and I will print them all off and give them to her the next time she stays over.

I am hoping that Beth will be overwhelmed with a great response so if you enjoyed my story, please don't leave it for the next guy to write - please write a few lines now.

And to show my appreciation, everyone that writes with a line or two (not just a request for a pic) telling Beth why she should keep fucking me, I will send you 2 photos of Beth. One photo - partially nude shows Beth posing seductively for me, exposing both her tits and cunt and one is with Beth completely naked - legs spread looking like she really wants to be fucked.

And if it works, I'll not only have another story about fucking Beth to share, but maybe I'll have some more photos of Beth to share too.

Thanks



---
By Cornichon on Sunday, March 18, 2007 - 6:31 pm: Edit Post

as long as it's okay with your wife, i can't see any reason not to continue. it doesn't sound as if fucking your sil is any threat to your marriage. but, as someone who is in the lifestyle, you know very well that no means no.
and i am envious. i have a sil i would love to fuck, but there is no possibility at all.



---
By Acar69 on Sunday, March 18, 2007 - 10:05 pm: Edit Post

Thanks Cornichon,

And I do know - all too well, that "no" means "no" - unfortunately. LOL.

I'm not really taking that lightly. Believe me - besides wanting to fuck her so badly, I do recognize that Beth is probably our very best friend. Had there been the slightest indication during that first time that Beth was not a willing partner - I would have stopped. But I also know that Beth, like her sister - sometimes need a little bit of encouragement, after which they are always grateful for that extra little "nudge". There is a fine line between and gentle "nudge" and a "shove" and I hope I don't ever cross that line - with either of them.



---
By Magnum on Monday, March 19, 2007 - 1:16 pm: Edit Post

As long as Pam has given you permission and Beth and her are comfortable with the idea, go for it. Does Pam know that you actually went through with it? If so maybe Pam should re-assure Beth that it is ok for her to fuck you once in a while. Maybe Beth is afraid it's going to come between her and her sister. She needs to hear that it is just casual sex and that it won't hurt your relationship with Pam. Hope this helps. Happy fucking!!!



---
By Bing_bong on Thursday, March 22, 2007 - 1:57 am: Edit Post

Did you ever think of making her ••••••••••• your story you rolled off and that was it. !! Maybe she did not just want to be used.



---
By Leo10 on Saturday, April 21, 2007 - 3:16 am: Edit Post

well it seem that your sil is having second thoughts and may be devolping feelings for you.maybe the reassuring from your wife might get you back in the pussy again,but if not it was good while it lasted.and move on.



---
By Deacum on Thursday, September 10, 2009 - 2:40 pm: Edit Post

I fucked my sis-in-law too.



---
By Acar69 on Tuesday, September 29, 2009 - 11:10 pm: Edit Post

Cool - tell us more about it. Do you have any pics of her? Do you want to ••••• pics?