Please help support the Free Board by visiting our sponsors,
UPGRADE YOUR SMYW MEMBERSHIP!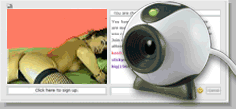 Wife pick-up
---
---
Show Me Your Wife: Wife Stories: Wife pick-up
---
By Fantasy_couple on Wednesday, March 21, 2007 - 12:10 am: Edit Post

My wife and I have had this fantasy of watching her with another man. We joined AdultFriendFinder to find such a man. And we did. We found a professional (like us), classy, sensual man who appealed to both of us. My wife met him for coffee and the two of them went out to his car and had some light petting. He fingered her, tasted her juices, and sucked and licked her big nipples. She in turn rubbed his cock and they kissed passionately. After meeting K, he has agreed to help us fulfill our fantasy. We plan on meeting in a dark bar for her to "try" and pick him up with me watching the entire thing from a short distance. She will wear a sexy black dress showing a lot of her beautiful tits, shelf bra, garter belt, stockings, and black heels, but with no panties under the dress. She is going to touch his dick through his pants and rub her ass up against him feeling him as he grows. He is to kiss her passionately and touch her breasts. From the bar they are going to move to a booth where more intimate touching will take place. I want to watch him run his hand up her dress and put his finger into her wet pussy, then taste her hot juices. From there they will dance together so she can press her pussy into his dick and talk sexy things to each other while he touches her all over while other watch along with me. From there we will go to our hotel room and the two of us will make love to her the rest of the night. K loves to screamm out when she orgasms, which she will be doing a lot of when the two of us ravish her the entire night. Pictures and videos will be taken of the entire night and we will post some of them that we think the people on this site would enjoy. Are there other people out there who have done something similar? If any others who have done so, would like to ••••• with us after we meet, feel free to contact us.



---
By Steve_uk on Thursday, March 22, 2007 - 7:43 am: Edit Post

Excellent erotic plan. Hope it works out as planned. Let us know how it went