Please help support the Free Board by visiting our sponsors,
UPGRADE YOUR SMYW MEMBERSHIP!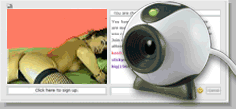 Indiana wife shared-wifes story w/pics
---
---
Show Me Your Wife: Wife Stories: Indiana wife shared-wifes story w/pics
---
By Funcouplein on Thursday, June 14, 2007 - 1:42 am: Edit Post

Well as my husband said in part 1, we had talked about this fantasy for quite some time. I am a very curious person, so when he mentioned it the first time I didn't freak out or anything, it just got my curiosity peaked. After reading lots of emails and looking through various pictures it seemed like it was an endless process of finding the perfect man to give myself too. This being my first experience, I wanted someone who had fulfilled other couples fantasies and would keep me as a priority and not themselves. Then came an individual who I felt could fit this role. So the entire week leading up to Sunday night, I was so excited, nervous and my hormones were driving me crazy. I wanted to have sex so bad the entire week that it felt like torture to my body. I wanted to have sex with every male that walked by me in the office (and 3/4's of the staff are males,just my luck). I could not wait until Sunday evening when I would finally meet the man that I chose. I was hoping that this man would not back out because I had already prepared myself for this exciting event mentally and well my sexual energy was at a peak that I hadn't ever experienced.

So Sunday evening comes around and I was really excited that tonight I would give myself to a man that I have never met face-to-face and I knew that my life as I knew it would never be the same. When he walked through the door he was a handsome man, so far so good. We found a table in the back of the bar and sat and talked for a little while and drank a couple of drinks. So I am thinking okay he looks handsome and he appears to be very kind, sincere, and intelligent. I was definately hoping that he wasn't going to back out now. My husband told him that we were going to leave and he was more than welcome to follow us to the house, so I asked him if he would be behind us on the way and he said yes. The bar was a few minutes from our house so I knew that real soon our fantasy was about to become a reality.

We get back to the house and chat for a few minutes and then what I had been so excited about happening all week was in motion. We made our way to the bedroom and started kissing and touching each other and before I knew it I was willingly undressing myself and quickly getting his jeans undone, down and pulled his dick out of his boxers. It was hard, very hard. I eagerly started sucking on it. We made our way to the bed and I kept sucking when he asked me to get on top of him. I was so wet from the anticipation of this finally becoming a reality. I climb on top of him and start riding his dick,up and down, up and down. I couldn't believe this was actually happening. I couldn't believe that this man that I just met face-to-face felt so good inside of me and I was enjoying every second of it. Everyone has their favorite sexual positions and mine isn't on top, but this night it didn't matter what position we were in, I was going to enjoy all of them. My husband would come in and take pictures every now and then. AT one point this man asked me if he was bigger than my husband and I quickly said yes and he said turn around and tell him then. I turned my head and told my husband that his dick was bigger and I was loving it. We then change positions and he is now on top of me. He would sometimes go slowly in and out of me and other times he was pounding me the way that I wanted to be pounded. You see I had this spot that I wanted him, or whoever we chose, to touch. He was touching it and it felt wonderful. After cumming we yet changed to another position, which by the way is my favorite position ever, doggie style. This was how in our fantasy that I wanted to be pounded from behind to feel him inside of me touching the spot that was way back there. This was absolutely the best sex I have had. He was touching a place that my husband doesn't touch very often. Here was this stranger in our bedroom having sex with me and me sucking on his dick and I was having the time of my life.

When we were finished my husband came into the room and asked me what I wanted him to do and I said clean me out. I could feel cum dripping out of me and knew that the man that I love and he loves me was about to taste the juices of both of our cum. As I felt him licking and his tongue going deep inside of me, it turned me on like I hadn't been turned on before. My husband and I stayed up and talked about what had just happened and had sex 3 more times until finally going to sleep the next morning.

This was the most erotic and pleasurable experience that I have had in my life. It was very important that the person we chose be sincere and take into consideration our wants, needs, and desires, and this man fulfilled the role perfectly. So a big thank you goes to him. I would be his slut for the night any time that he would let me.

P.S. - The next day we watched the video of the night before and my husband said that the look on my face was one of enjoyment. We also looked at the pictures that my husband took of us. All I can say is that I definately never seen all of the flashes from the pictures that he took, my mind was definately on pleasing the man in bed with me and having him please me.



---
By Funcouplein on Thursday, June 14, 2007 - 2:17 am: Edit Post

a few pics of the evening
---
By Monkey on Thursday, June 14, 2007 - 5:26 am: Edit Post

WOW! Awesome story and pics! Let's see more.



---
By Cyclemaniac on Thursday, June 14, 2007 - 10:10 am: Edit Post

great story, I don't think I would be satisfied with watching, I would have to help, that sweet body looks like it needs a dick at least in both ends at once or a dick in all three holes at the same time



---
By Burl on Wednesday, June 20, 2007 - 10:46 am: Edit Post

Im just glad that you can "let go" and enjoy other people in bed without freaking out and worrying about it being cheating.Took me along time to get my wife to share her "goods" with another man. Now she wonders why she waited so long.



---
By Ann2u2 on Saturday, June 30, 2007 - 2:50 pm: Edit Post

Lucky girl! I sent you an e-mail

Annie