Please help support the Free Board by visiting our sponsors,
UPGRADE YOUR SMYW MEMBERSHIP!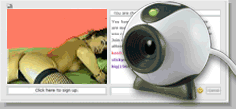 My nasty wife
---
---
Show Me Your Wife: Wife Stories: My nasty wife
---
By Lucystoy on Tuesday, August 14, 2007 - 3:25 am: Edit Post

A nasty story
She called me and told her to meet her at the bar. She told me that she was going to pick up a guy and that if I wanted to be that guy that I would have to vie for her affections like all the others.
When I walked in I looked around for her but I didn't see her at first. The place was packed and so was the dance floor. Then the band ended their song and I saw her. Short, tight, leather, mini skirt, Black t-shirt with the sleeves rolled up and 5 inch stiletto heals. My heart skipped a beat when the guy she was walking off the dance floor with slid his hand around her waist and tried to kiss her. She pushed him away with a smile and I could read lip read her response. "Maybe later sweetie."
I decided to hang in the back and just watch her for a while. She danced with a few guys and I noticed that there were quite a few more that didn't have the nerve to ask, but just watched that sweet ass swing. She was dancing with another guy when she saw me. She smiled and began to grind her crotch into his leg. He took this as an invitation and grabbed her ass. She didn't stop him, she just looked at me with a wicked smile on her face. The song ended and he invited her back to his table. Again she said, "Maybe later sweetie"
She walked back to the bar and ordered a corona and a shot of cuervo. I walked and and said "Can I get that for you?" She said, "only if you can keep up with me". I said " I don't know darling, but I'm willing to try". We downed our shots and looked each other in the eye. I could tell she wanted to be naughty, I just hoped that I could measure up.
Just then another guy asked her for her phone #. He was really drunk and she told him
867-5309. He programmed it into his phone and told her he would call. I said good song but won't he be disappointed. She said " I already grabbed his package and figure I would be disappointed too. Better him than me".
I asked her to dance and she agreed. I t was a slow song and I pulled her close to me. I was nervous but I decided to be bold and I let my hand brush her ass. She didn't push me away and I decided to go for it. I brushed her bangs out of her eyes and looked deep into them. I leaned forward a little and move in for a kiss. She sucked my breath in and just her lips brush mine. She leaned into my neck and I felt her soft warm breath on my neck. She said, " If you want me, you will have to watch me, You'll know when to make your move if you watch closely" . She then left me standing on the dance floor and went to a table full of guys and asked them if any of them wanted to dance. They all stood up at once, but she picked A dark haired guy, pretty buff and about 5'10". This time it was her hand on his ass. He leaned in for a kiss and she dodged it, instead nuzzling in his neck while she ground her pelvis on his leg, pulling him into her. She looked at me and I looked for her other hand… It was either rubbing his crotch or hers. The song ended and another guy said jack your time is up, let me have my dance with her.
She began dancing him, sliding his hands up and down her body. I took a seat next to the dance floor. She had her back to him grinding her ass into him. She bent over and asked me if she looked hot. I said yes you do. She said then check this out. She turned back around and bent over, way over. I could see she was wearing a tiny white pair of panties. I could see the outline of her pussy and that she getting very wet. There were quite a few hoots and hollers from the guys as well as from some of the women. While she was bent over she ran her hands up the inside of her legs to her moist treasure. She looked at her dance partner and told him to get a chair. He ran so fast he fell off the dance floor and got back up with out missing a beat.
While he was gone, I asked her if she wanted to leave yet. "not yet love, I havn't teased you enough yet" When he brought the chair back she made him sit down in it. She told him that he could not touch her and she would do all the work. She proceeded to give him the lap dance of his life. She rubbed hers hands all over his body, she rubbed her body all over his body. She stripped him down to his black under wear and nibbled his very hard cock though his underwear. The song ended and she said who's next. 20 guys started pulling out bills. I had to run to cash machine and get $200.00 in twenties. While I was gone she continued to dance for the crowd in just her little white panties. When I returned She was going to give another lap dance to another guy but I had more money. He got pissed and she told him that she was not his wife and that he would have to wait his turn until she was ready. She began to dance in front of me and said that it wouldn't be any fun unless I was in my underwear too. She proceeded to unbuckle my pants. I tried to grabbed her tight little ass and she snapped" Only I do the touching" She pulled off my pants and my shirt. There I was in bar full of people with me only in my man panties and her only in her tiny white panties that were clearly soaked with her sweet juices. She began rub my body with hers and her body. A pretty brunette came and pulled her panties off and said let's see you fuck him. She then slid a couple fingers between her legs and said well aren't you the wet one. How about him is he ready to go. If you haven't figured this out by now your hopeless. My wife said why don't you get his cock ready for me and I'll have this fine gentleman make sure I am ready for him. The brunette then pulled off my underwear and proceeded to give me a supremely sloppy blow job which did not please her husband to much. She told him that he didn't stop whining that she would fuck both me and my wife in front of him and went back to administering to me. I looked over at you and met your gaze. Dude was sliding his fingers in and out of your cunt and licking your clit. You screamed I can't take this any more and jumped on top of me and my chair. Our new girlfriend rubbed my flesh sword up and down the folds of your cunt. You tried to push down but she would not have any of that, she just kept teasing us until you screamed at her that you WILL get fucked now. With that you slipped down over my cock and whispered into my ear," I know that you wanted to see me get fucked, but how about you fucking me in front of all these people" Even better I said.
I will add Pics if she would like. tell her what you think.



---
By Hedofan on Tuesday, August 14, 2007 - 11:12 pm: Edit Post

Great story! Love to see some pics.



---
By Lucystoy on Thursday, August 16, 2007 - 4:14 am: Edit Post

She hasn't given me permission to post pics yet, but believe me they are hot.



---
By Mrbigg on Saturday, August 18, 2007 - 1:31 pm: Edit Post

Very HOT story.
True or Not?
I don't know, but would love to have my wife play that part.

Love the teasing