Please help support the Free Board by visiting our sponsors,
UPGRADE YOUR SMYW MEMBERSHIP!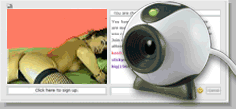 First Bi Experience at 50
---
---
Show Me Your Wife: Wife Stories: First Bi Experience at 50
---
By Perving4penis on Saturday, August 25, 2007 - 1:43 pm: Edit Post

This was my first bi-experience and Carolines also. We planned this as we were necking in the pool one evening, that was the extent of playing with each other... we decided to plan a weekend trip to a craft show and see what happens.

We left early saturday morning, it was
suppose to be 3 girls, but Ellen had to back out at
the last minute which worked out great. The craft
show was about 1.5 hours from our house. We arrived
got a very nice hotel room, grabbed a quick lunch and
went to the fair. Lot's of walking and looking and
buying a few small items brought us to a cute little
bar, god it was hot our so we went in and had a few
beers ••• after a few to break the ice we started
talking like girls do with lots of giggling in-between.
I told her how excited I was to be with her alone and
she felt the same way. We decided we better get out of
our quaint little bar before we couldn't walk straight.

Reality sunken as we walked out into the bright hot sun, we made a
decission not to shop any more and go back to the pool
and sober up a little before dinner. We got back to
the room and started undressing, this was the first
that I can ever remember of seeing Caroline completely
naked. She looked magnificent for a 54 yr old woman,
her short stature and shapely body got me a little excited.
As we got our suits on, she asked for a little help
with her one-piece, adjusting her backside I reached
around and hugged her while kissing her on the neck,
turning around she reached up (remind you, I'm 6"
taller than her) as our lips met for the first of
many, long passionate kisses, after that, her lips
found my breasts, that were perfect height for her...
omg, her lips were so soft as she kissed them and
tongued my nipples til they were sticking out like
erasers on a pencil. After a short necking session, we
thought we would wait until later to finish our experience.
Getting our composure, we headed for the pool to cool
down. After a quick dip we decided a drink was in
order and went over to the outside bar. Jim was our
bartender, and seeing as we were his only patrons he
paid lots of attention to us. Being in the sun and
drinking, we got a little goofy. Jim was a good
looking college boy •••• flirting with us, telling us we
are the hottest girls he's seen today (the only ones)and even
mentioning to us that he was off at 6:00, we flirted
back, to the point of pulling my top down, exposing as
much cleavage as possible to the point of a little
areola showing... and Caroline doing the same and
laughing like complete idiots, and having the time of
our lives. We had a great time with Jim but told him
we had to get going.

Back to our room to take a shower
and get ready for a nice intimate dinner that we
planned. Taking off our suits, we noticed that we had
got more sun than we thought, we laughed about how our
breasts stood out so much from the red skin around
them... we then giggled as Caroling looked down at my
neatly trimmed vagina, she laughed and said "it looks
like we have the same barber", as hers was trimmed
very neatly, just like mine.

Caroline left the door
open as she went in the shower, I could see her
brushing her teeth in the mirror as I lay on the bed
completely naked... I was mesmerized with her nice tits
swaying back and forth as she brushed her teeth...
I found myself playing with my pussy as I watched her. I
heard the shower turn on, feeling very horny now, I
decided that she need some •••••••• I got up and went
into the bathroom. Pulling back the shower curtain I
said, move over girlfriend, there's room for 2 in
there. "Come on in honey, " Caroline replied, here we
were, our first embrace being totally naked, feeling
her soft soapy body next to mine was unbelievable, as
the shower splashed on us, kissing like 2 horny school
girls, feeling every part of her body, soaping up my
hands, they glided down to her pussy, feeling it for
the first time almost gave me an orgasm...

Feeling Caroline's hands rubbing my ass as our pussies touched each other was a sensation I canít even describe, when that happened we knew dinner might be delayed a while. I looked down at her I said, ďletís play on the bed, we need more room than this bath tub.Ē Getting out I had to admire Caroline's body, her short body and hour glass figure was so cute and very sexy, a quick towel off and we ran for the bed. With Caroline lying on her back I knelt between her legs, she reached up and grabbed my breasts, it felt so good the way she was tweaking my nipples, she the reached around my back and pulled me down so she could suck on each one until they were equally hard. By then I had snuggled up and my pussy was humping hers, I could feel her wetness meeting mine, our passion was overwhelming, my tongue couldnít reach any further in her mouth, locked in each other embrace I thought to myself, I want to give my friend the biggest orgasm I can, working my way down her body, licking and kissing each breast, noticing her once inverted nipples were now very hard and swollen. I worked my way down kissing her tummy and rimming her cute navel, as my face got down to her triangle, her pussy smelled as fresh and good as I dreamed it would. Now my tongue started doing things I never thought of. (did I ever tell you I can touch the end of my nose with my tongue? True.). Exploring every crevice of Caroline as she layed there panting and moaning, she started to wrap her legs around my head as I was sucking on her engorged clit ••• her soft thighs felt good on my cheeks ••• she yelled that she was going to cum! And she certainly did, to the point of releasing some girl cum... then she came again, and again. Her juices tasted unbelievably sweet. When she was spent, I crawled up and kissed her so she could taste her pussy juice on my lips and tongue. Cuddling there and both of us still breathing heavily from the passion that had just happened, she said, now itís my turn! Well, she did almost the same thing and got me off just as good, it was marvelous and kinky at the same time. It was like having the forbidden fruit I guess. We layed there and talked, and both of us agreed that the only thing missing was the feel of a hard penis inside when orgasming, but the tenderness of a soft woman is mind blowing.

We missed dinner, but after another shower we went out for pizza, strange how hungry we were. When we got back we tried the 69 approach and got off together which was marvelous. After that we just cuddled and talked, very romantic and relaxing. We fell asleep spooning each other with her butt and my pussy together. We had to leave real early the next morning to get back for a nieces birthday party, but I must say we had a the best experience I could ever imagine.

Please write me if you enjoyed our story or if you would like to share any similar experiences with me.••••
Annie



---
By Li_cker on Friday, August 31, 2007 - 6:15 pm: Edit Post

Super story, Annie. I can touch my nose with my tongue, as well.