Please help support the Free Board by visiting our sponsors,
UPGRADE YOUR SMYW MEMBERSHIP!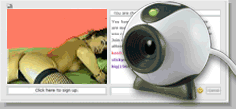 Me and my son in law
---
---
Show Me Your Wife: Wife Stories: Me and my son in law
---
By Bjann on Monday, September 03, 2007 - 2:55 pm: Edit Post

It all staretd one day when hubby dared me to pose naked in front of son in law. I started with clothes on but was scared to take anything off, son in law did not know what was going to happen except me and hubby were fooling around with camera when hubby told me to take my top off son in law just laughed because he thought hubby was joking until i took my top off. Son in law could not beleive what he was seeing and then huby told me to take off my bottoms and son inlaw was cheering me on too at that point. I dropped my bottoms and huby asked my son in law if he wanted to pose with me. I thought son in law would come and stand next to me but I got shocked when he took all his clothes off too to take apic with me. I started getting wet seeing that young cock and took the pic then I had to touch his cock. He got instantly hard. So I decided what the hell and took his cock i nmy mouth. Son in law was loving it and said not many men get a blow job fron their mother in laws. I suxcked his cock until he came in my motuh. Then he asked if he could fuck me and of course being a good mother in lwa I said yes. He went for his wallet to get a rubber but i told him no fuck me bareback. He fucked me good and hard and I loved every minute of it. Siince that day i have fucked him many more times and just love his cock. Is this wrong? Here is the first pic hubby took of us together

---
By Vabchmale54 on Monday, September 03, 2007 - 4:53 pm: Edit Post

Have you thought about having one of his friends join you? Two young men banging you together?



---
By Rail04 on Monday, September 03, 2007 - 5:22 pm: Edit Post

I think you two fucking is great. Wish my MIL and FIL were willing.



---
By Man4hotwife on Friday, September 07, 2007 - 3:49 am: Edit Post

since your soninlaw is busy fucking you, you could send your daughter over to me and have your hubby take pics of me fucking your daughter. that would be great! looking at your nude pic, i'm sure your daughter would be a ravishing bombshell!



---
By Icehouse on Tuesday, September 11, 2007 - 8:58 pm: Edit Post

I'd love to see pics of you getting fucked by you son in law. if you find time please send some. would love to chat also.



---
By Tanmannv on Sunday, October 14, 2007 - 11:14 am: Edit Post

I fucked my MIL for years until she passed. She was wonderful!